UFC refutes Georges St-Pierre's claim that he is a free agent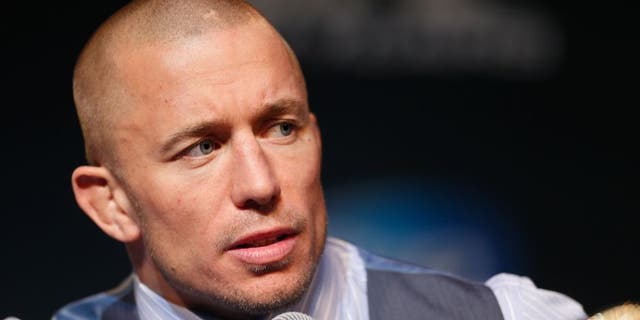 If Georges St-Pierre is a free agent that comes as news to the UFC.
St-Pierre announced on Monday that his attorney had terminated his contract with the UFC, which made him a free agent eligible to sign with any promotion interested in retaining his services.
The UFC answered back with a statement issued to FOX Sports refuting those claims and saying that St-Pierre remains under contract with the promotion.
"Georges St-Pierre remains under an existing agreement with Zuffa, LLC as his MMA promoter," UFC officials said.
"Zuffa intends to honor its agreement with St-Pierre and reserves its rights under the law to have St-Pierre do the same."
St-Pierre was still under contract with the UFC when he took a sabbatical from the sport following his last fight against Johny Hendricks in 2013.
A typical UFC contract doesn't expire under those terms, but instead only extends until an athlete is ready to return to action.
It's a similar situation if an athlete is injured and unable to compete, the UFC contract just extends out the total number of months a fighter is out of action. In St-Pierre's case, he has been semi-retired for the past three years, but seemingly the same rules would apply.
Of course, St-Pierre was ultra confident on Monday when stating that his contract had been terminated and he was free to sign with any promotion in the world.
In recent memory the only situation that mirrors this one involved former UFC light heavyweight champion Quinton "Rampage" Jackson.
Jackson signed a multi-fight deal with Bellator MMA, but later terminated the contract after he believed the promotion didn't live up to the terms of the agreement. Jackson ended up fighting for the UFC one more time before engaging in a lawsuit with Bellator that lasted for nearly a year.
Eventually, Jackson signed a new contract with Bellator, which brought the lawsuit to a close and he returned to the promotion.
It's unknown how St-Pierre's attorneys decided to terminate his contract but given the nature of the UFC's statement, there's a better than average chance that this battle could end up in a courtroom rather than the Octagon.