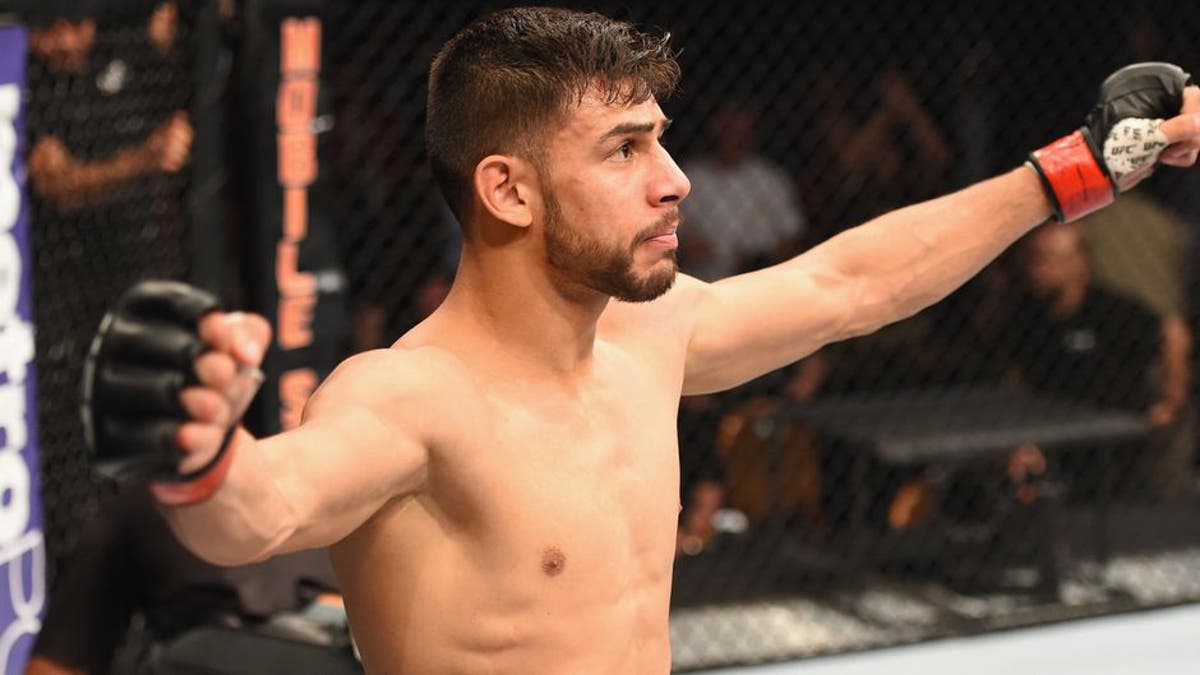 Sometimes the UFC matchmakers' jobs are made that much easier when a fighter calls and just asks for a certain opponent.
According to UFC matchmaker Sean Shelby, that's how the featherweight fight between Yair Rodriguez and Frankie Edgar came together for UFC 211.
Shelby says he actually took some heat from fans for putting together the bout but all he really did was grant Rodriguez's request after he made the call that he wanted to face Edgar next.
Rodriguez has been on quite a tear since winning his season of "The Ultimate Fighter: Latin America" with six straight wins in the UFC including a lopsided performance over Hall of Famer B.J. Penn in his most recent fight.
It was after that win that Rodriguez asked the UFC to give him Edgar, who has been a mainstay atop the featherweight division as well as a former lightweight champion during his career.
While there's little doubt that Edgar is by far the toughest opponent Rodriguez has ever faced, Shelby believes that the young rising star from Mexico does offer a lot of problems that could give the veteran UFC featherweight trouble on fight night.
"This is a guy who I thought has a tremendous amount of potential. He's nowhere near his ceiling," Shelby said about Rodriguez. "He's just getting better and he wants to fight a guy who's still at the top of his game.
"I think Yair presents a lot of problems for [Frankie Edgar]. So we'll see if [Edgar] really has to batten down the hatches, is not allowed to open up and just tries to go straight wrestling with Yair. I think it's an interesting matchup."
Edgar faces Rodriguez on the pay-per-view portion of UFC 211 taking place next Saturday night, May 13 from Dallas, Texas with the prelims kicking off on FX at 8 p.m. ET.