UFC fighter Gian Villante cleared of potential doping violation by USADA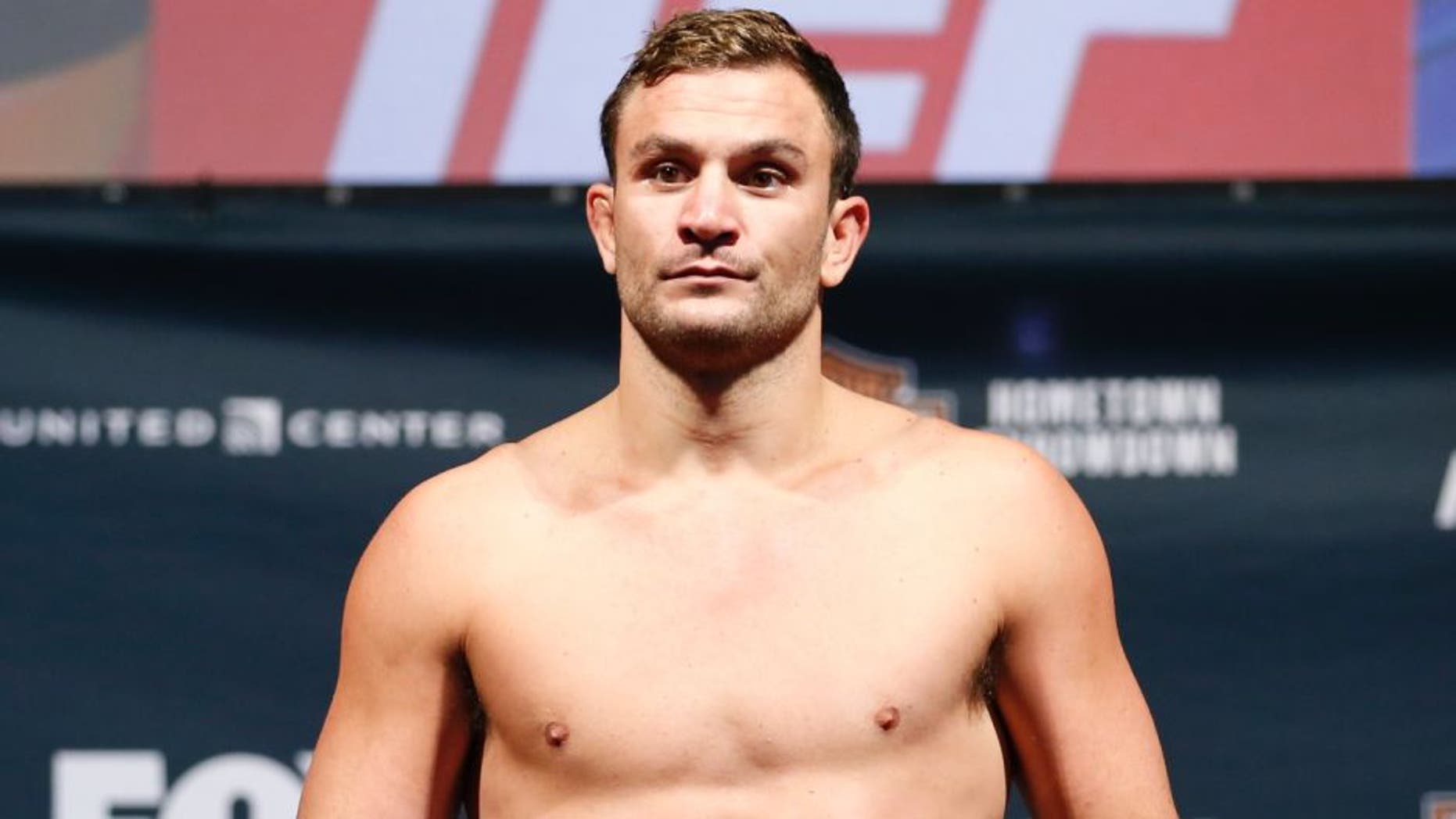 UFC light heavyweight competitor Gian Villante will avoid a doping violation after he was granted a retroactive therapeutic use exemption (TUE) by USADA (United States Anti-Doping Agency) as it was announced on Friday.
According to USADA officials, Villante disclosed use of a Breo Ellipta (fluticasone furoate/vilanterol) inhaler during an out of competition drug test being administered on Jan. 18 and then tested positive for vilanterol in the sample he submitted.
Vilanterol is banned at all times under the classification of Beta-2 Agonists under the UFC anti-doping policy, which adopted the banned substances list from WADA (World Anti-Doping Agency). Beta 2 Agonists are typically used in the treatment of conditions like asthma but these substances have also been used in the past for their ergogenic properties as well.
Following Villante's disclosure about use of the drug, he was notified that absent a therapeutic use exemption, he would be subject to a potential doping violation as a result of the positive test.
Villante then submitted documentation showing that his physician had prescribed a 14-day regimen of the inhaler to help with conditions associated with airflow restriction and asthma.
"Upon a thorough investigation into the circumstances surrounding Villante's use of vilanterol, which included the retroactive TUE application process, USADA determined that the athlete had an unequivocally diagnosed acute medical condition for which the use of vilanterol is consistent with the standard of care," USADA officials wrote in a statement released on Friday. "Further, it was determined that the short-term use of the Breo Ellipta inhaler was within the manufacturer's therapeutic recommendation and was intended to return the athlete to a normal state of health without providing a performance-enhancing benefit. Finally, other permitted therapeutic alternatives were not successful at controlling the athlete's condition.
"Because Villante's TUE application was granted retroactively, his declaration of a prohibited substance and his subsequent positive test will not result in an anti-doping policy violation. Accordingly, Villante remains eligible to compete on the UFC Fight Night Card in Fortaleza, Brazil, on March 11, 2017."
Villante is scheduled to meet former light heavyweight champion Mauricio "Shogun" Rua on the card on March 11 from Brazil and now the fight is free to move forward.
This is the second retroactive TUE granted by USADA over the past week after the anti-doping establishment granted the same exemption to Cris "Cyborg" Justino following a positive drug test last year.
Just like Cyborg, Villante applied for the retroactive TUE, which was later granted and it prevented either of them from facing a doping violation from the UFC and USADA.