UFC 195 Embedded: Christmas with the tough guys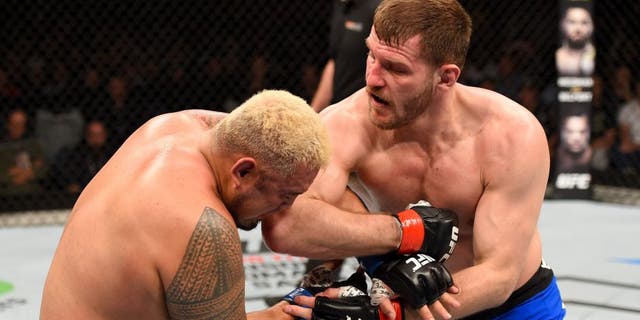 UFC Embedded is back, with mini-documentary episodes covering stars from this Saturday's big pay-per-view event. Robbie Lawler, Carlos Condit, Andrei Arlovski and Stipe Miocic will all meet in Las Vegas this week for UFC 195, but the Embedded cameras first spent the holidays with them back home.
In the above episode, watch Miocic shovel the Christmas grub in, Arlovski hike in the snowy hills of Albuquerque with training partners and his dog Maximus. Also, Lawler plays with new Christmas toys along with his son, and Condit gets his chef on in New Mexico with his own boy.
We'll keep you posted with all the latest UFC 195 Embedded episodes this week as they are released. For now, get started with Episode 1 and let us know who you're picking to win, Saturday!