U.S. Olympic basketball pools, schedules and opponents are set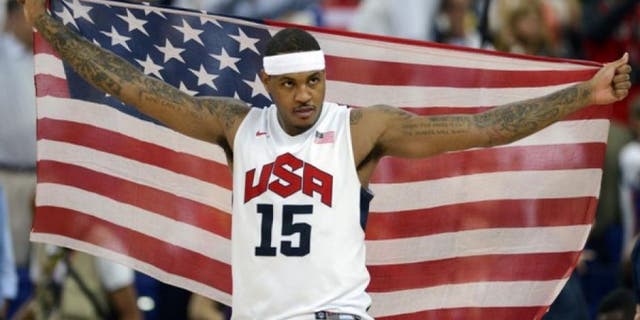 NEWYou can now listen to Fox News articles!
Basketball junkies rejoice! There will be no three-month, elite-level basketball layoff this year between the NBA Finals and the start of the regular season, as the field for the 2016 Rio Olympics men's basketball event is finally set.
The 12 qualifying teams have been broken into two pools for group play:
France, Serbia and Croatia filled the final three slots by placing high enough in and/or winning qualifying tournaments on Saturday and Sunday. And the biggest ommission from this year's pool of competitors is Russia, which won the bronze medal at the 2012 games in London.
Although the game times have yet to be released, you can mark your calendar with the days which Team USA and its collection of superstars will be competing during pool play:
P.S.: We need a nickname for this 2016 squad -- 'Dream Team' and 'Redeem Team' are taken. How about: 'The Regime Team' going for its third straight gold?