Tyrod Taylor has the attention of this Giants defender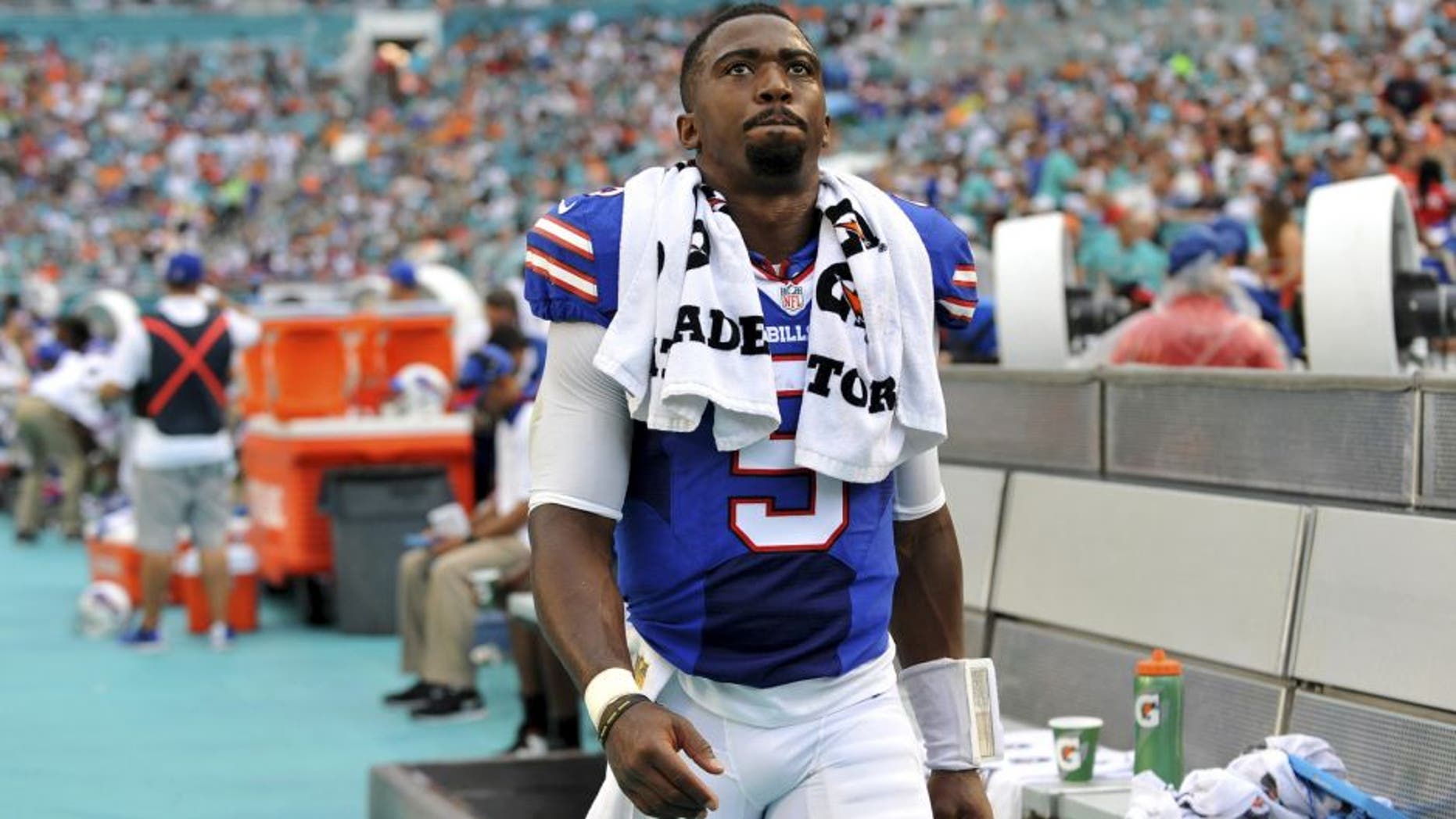 Buffalo Bills quarterback Tyrod Taylor has emerged as a legitimate starting option seemingly out of nowhere, and his impressive start to the 2015 regular season has caught earned him high praise for the New York Giants' top pass rusher -- defensive end Robert Ayers.
Taylor has completed 74.4 percent of his pass attempts this season for 714 yards passing and a 7:3 touchdown to interception ratio. He has also added 96 yards and a score on 17 rushing attempts. In his latest game, Taylor went 21-of-29 for 277 yards passing, three touchdowns and no interceptions.
"He's impressive, I will give him that," said Ayers, per Jordan Raanan of True Jersey. "He caught my attention.
"He's real dynamic," Ayers added. "If he can't find someone open and he decides to take off and run, [Dominique Rodgers-Cromartie] might have to come save us. He's super-fast and he's smart. He's not just running. He's not just going through one read, not seeing it and taking off and running like a lot of mobile quarterbacks do. He's going through his progressions."
The Giants will be closer to full strength on defense with the expected return of Ayers and Rodgers-Cromartie. The leader of the defense, starting middle linebacker Jon Beason, will be playing in his second regular season game. It's going to take all hands on deck to slow down Taylor this Sunday.