Tyler Lockett making big impact in return game for Seahawks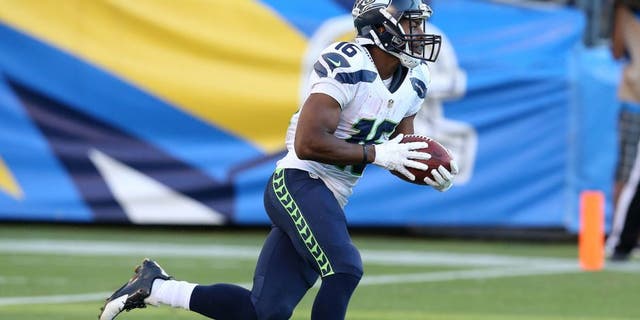 Tyler Lockett has just three preseason games under his belt, but he's already left a strong impression on those watching.
Lockett returned a 67-yard punt for a touchdown that helped the Seahawks to their first preseason win, but it was his vision and cutback ability that stood out to the coaching staff on that particular play.
"He's got great feel," head coach Pete Carroll said, via ESPN. "He's got all the guts that you need to be a great returner. And he's got obviously really terrific vision to use the whole field for that return."
Lockett took a kickoff 103 yards to the end zone in the team's first preseason game against Denver, and has also contributed at wideout.
His role is still uncertain, but the team knows why they traded up to select the playmaker out of Kansas State. Lockett's abilities will surely benefit the Seahawks in more ways than one come fall.
"We won't always be able to hit returns like that for touchdowns and stuff," Carroll said, via ESPN. "But it's a great threat that'll help us in many situations."
(h/t ESPN)