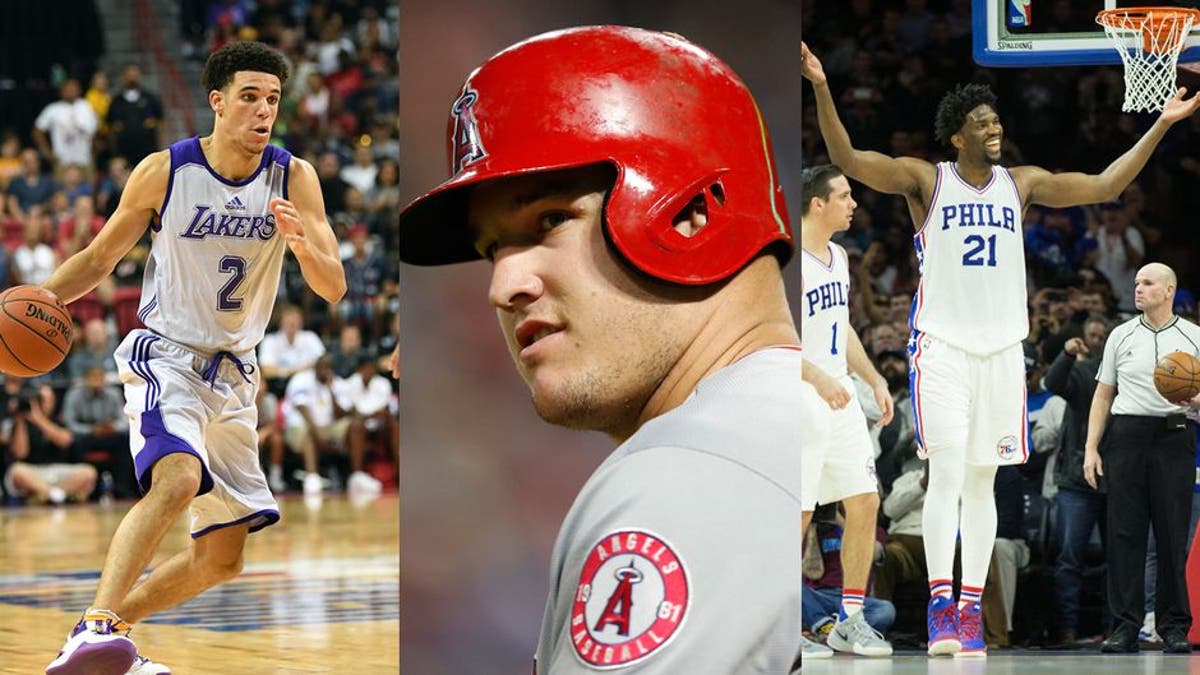 In case you haven't heard, Los Angeles Lakers savior-to-be Lonzo Ball has been playing in competitive games with the team this summer.
By competitive, I mean NBA Summer League aka the PRE-preseason for teams… BUT who cares Lonzo dropped 36 points and 11 assists on the 76ers… and LeBron was watching… and he was wearing Kobe Bryant signature shoes… and OMG!
Likely that is what you've been hearing if you're anywhere in the vicinity of a Lakers fan today, but Mike Trout isn't having it.
After teammate Tyler Skaggs, a big purple and gold fan, posted this to hype his boy Lonzo:
… Trout quickly clapped back to defend Philly's honor:
All in good fun, the Angels lefty wasn't going to give up that easy and the two had a bit of a GIF war:
But it was teammate Alex Meyer that stole the show during the Twitter banter by thowing aDe'Aaron Fox curveinto the mix: