Truex, girlfriend Sherry raising money for ovarian cancer research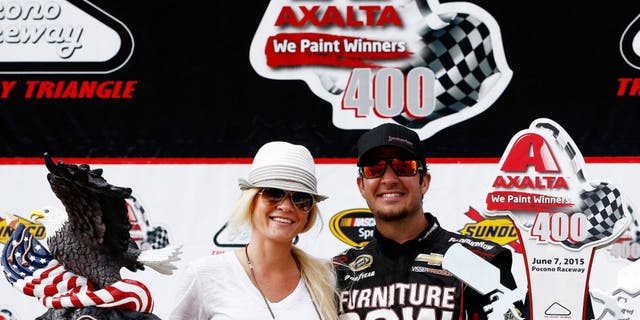 It's been more than a year since Martin Truex Jr.'s girlfriend, Sherry Pollex, was diagnosed with ovarian cancer.
Now, Truex and Pollex are helping raise money for ovarian cancer research and awareness with "Never Give Up" wristbands. Designed by both Truex and Pollex, the wristbands are available at www.martintruexjr.com for $4.
"We hope everyone finds inspiration while wearing the 'Never Give Up' wristband, and knows that they are making a contribution to a very worthwhile cause," said Pollex.
To learn more about ovarian cancer, visit the Ovarian Cancer National Alliance website at www.ovariancancer.org.