TRUCKS: Buescher Coasts To Kentucky Victory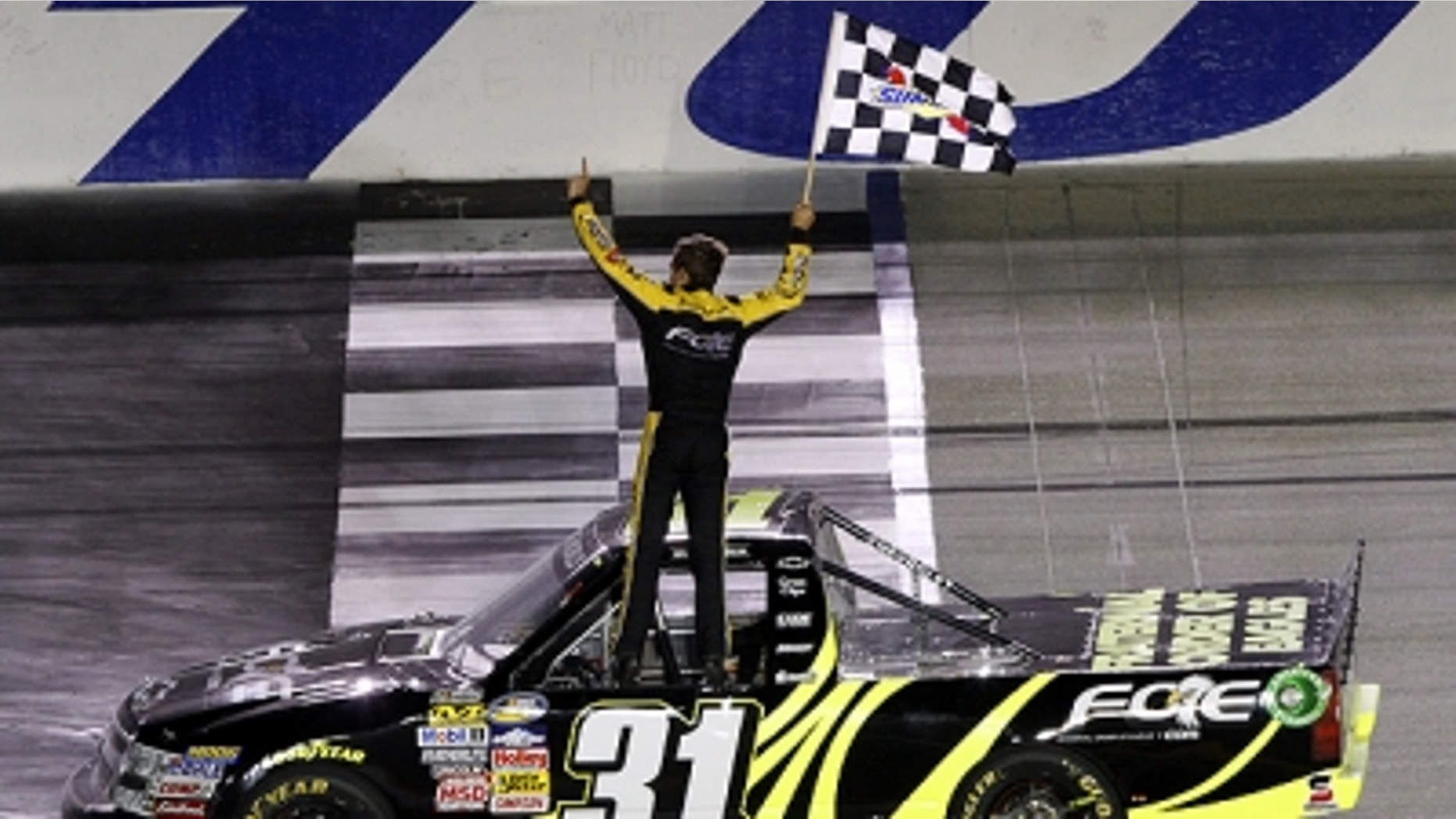 James Buescher completed a NASCAR Trucks season sweep at Kentucky Speedway on Friday night, using strong restarts to stay in contention before he broke free to win the wreck-filled race.
It was the fourth career series victory for Buescher, who also won at the track June 28. Parker Kligerman was second, followed by, rookie Ty Dillon, pole-sitter Joey Coulter and Brian Scott.
The race featured seven cautions, including five in the first half totaling 34 laps. One of them involved championship contender Timothy Peters, whose No. 17 Toyota made contact with Max Gresham on lap 55 and went into the wall before being hit by John King as it drifted down onto the track apron.
Rookie Ryan Blaney, who last week became the series' youngest winner at 18, finished 11th.
Only 14 of 36 trucks finished on the lead lap.