Trickeration! Georgia scores shocking TD on creative play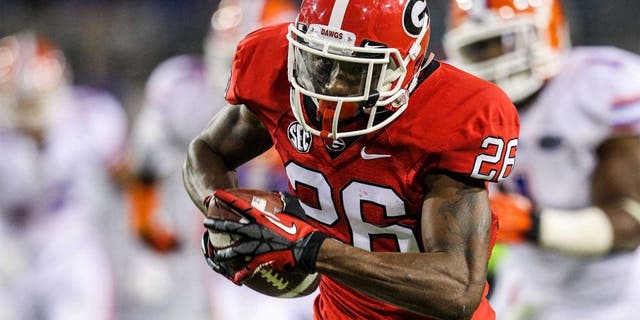 NEWYou can now listen to Fox News articles!
With quarterback play plaguing Georgia throughout the 2015 season, receiver Terry Godwin might've been the best option all along for the Bulldogs.
Standing behind the center in a "Wildcat" formation, Godwin took the snap. Rolling out to his right in what appeared to be a running play, he instead chucked the ball down the field -- finding fellow pass-catcher Malcolm Mitchell for a spectacular 44-yard touchdown.
Perhaps most impressively, Godwin didn't utilize the laces on the football as he fired a perfect strike. It had exceptional touch and loft on the throw.
The score put Georgia up by seven points early in the second quarter. It was followed by a 17-yard TD reception late in the first half -- also ironically enough by Godwin -- to give Georgia a 17-3 lead at halftime.