Tranquillo Barnetta's 90th minute free kick winner was a work of art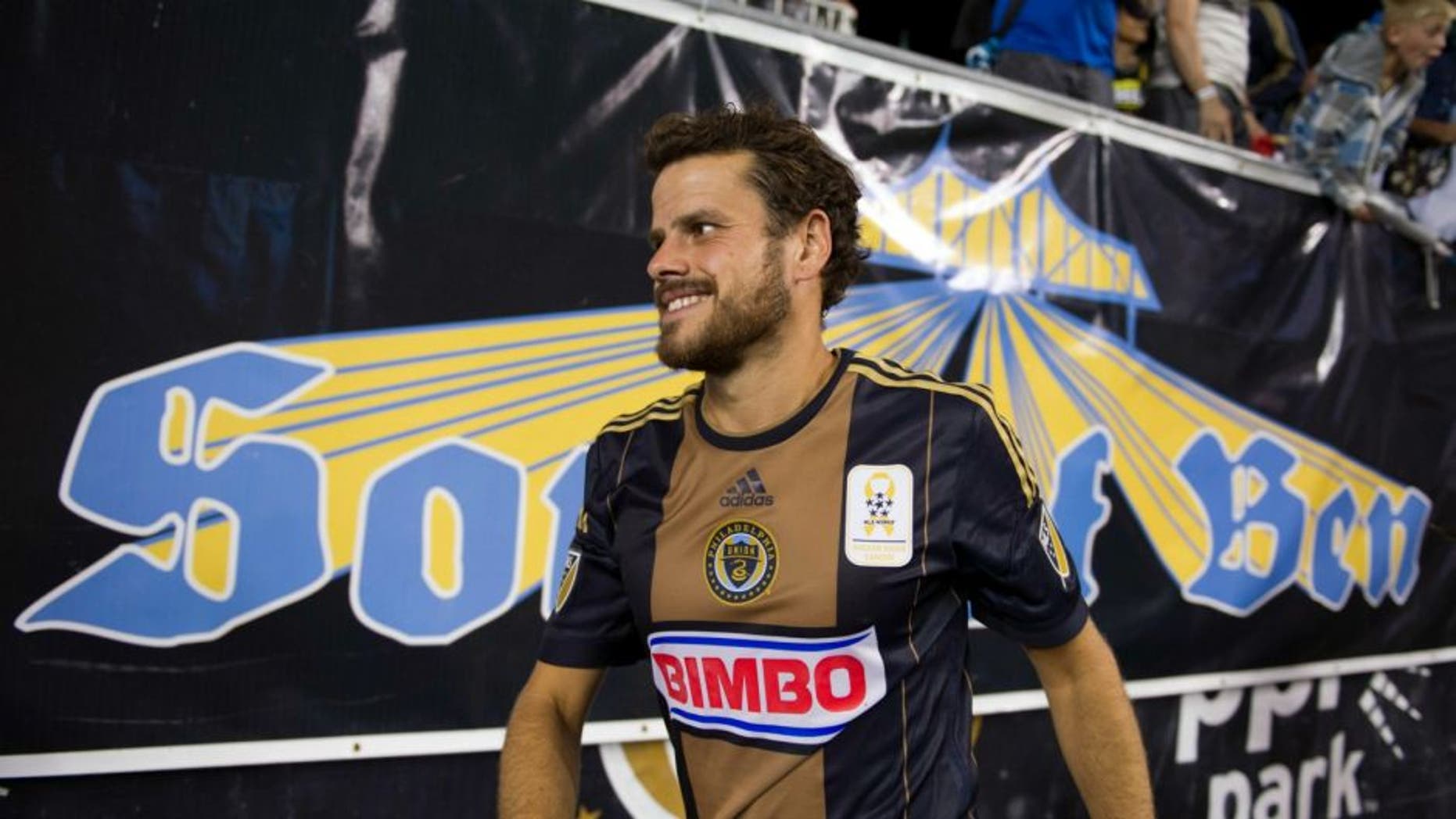 Your team is tied 1-1 in the 90th minute. You're at home, where you expect three points and the crowd is cheering. Then you get a free kick from 25 yards in stoppage time.
You step up to it and curl a shot that clears the wall, dips, kisses the bottom of the post and finds its way to the back of the net. It's perfect. It's gorgeous. The crowd goes wild.
That wasn't a dream every kid had. Well, it was, but it was also Tranquillo Barnetta's reality on Friday night.
With that piece of brilliance, the Philadelphia Union walked away 2-1 winners and jumped to the top of the Eastern Conference standings.
Okay, so it wasn't all Barnetta. Andre Blake helped out too with a stoppage time save.
But seriously, that free kick by Barnetta. Admit it, you're drooling. It's okay. That's a natural response to something so tasty.