Toyota, Sonoma Raceway announce extension of long-running partnership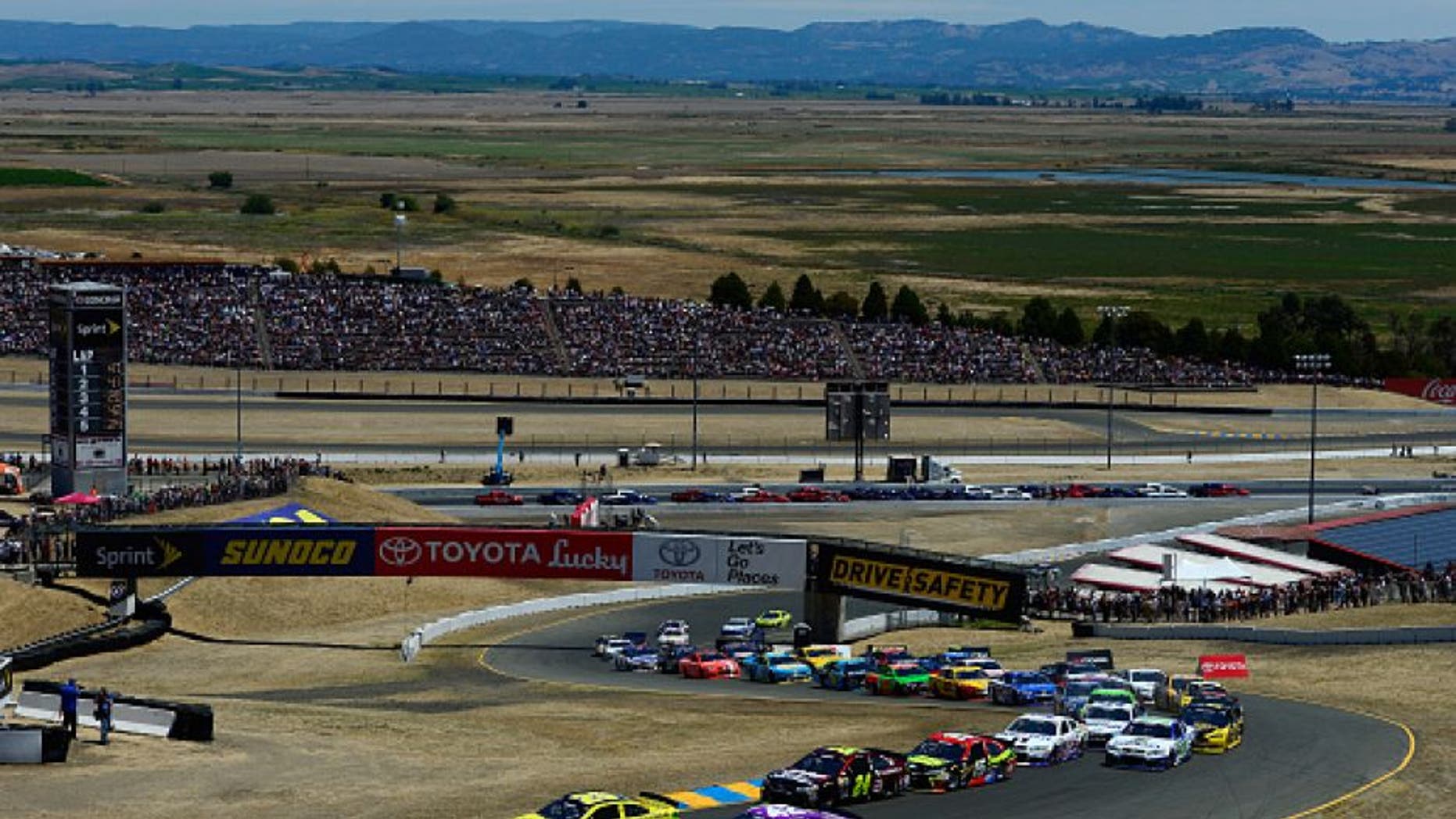 Why mess with success? Toyota and Sonoma Raceway are going to continue their mutually beneficial partnership, the track announced today.
Toyota Motor Sales (TMS), U.S.A. and the Northern California Toyota Dealers have signed a three-year agreement to remain as co-title sponsor of the annual Toyota/Save Mart 350 NASCAR Sprint Cup Series race at Sonoma.
Toyota has been the co-title sponsor of the Toyota/Save Mart 350 and the track's official vehicle, since 2007.
The new extension also includes "hospitality, extensive signage, promotional rights and other assets during major event weekends in Sonoma, including comprehensive, interactive displays for race fans during the June NASCAR event," the track said in a release
Toyota is also the title sponsor of the raceway's NHRA Mello Yello Drag Racing event, the Toyota NHRA Sonoma Nationals.
"Sonoma Raceway is one of the premier motorsports venues in the nation and our partnership enables us to showcase the freshest line up of cars, trucks and SUVs in the industry," said Steve Cornelius, president of the Northern California Toyota Dealer Advertising Association.
"Our partnership with Sonoma Raceway is a great opportunity for us to collaborate with the local Toyota dealers to reach and engage with NASCAR fans," said Keith Dahl, general manager, motorsports & marketing asset management, Toyota Motor Sales, U.S.A.
"We could not be more proud of our association with the Toyota brand, their terrific lineup of cars and trucks and the outstanding group of dealers in our region," said Steve Page, Sonoma Raceway president and general manager. "We are grateful for their support of the raceway and our NASCAR and NHRA events, and look forward to working together for many years to come."