Tony Romo scheduled to play in 2017 U.S. Open qualifier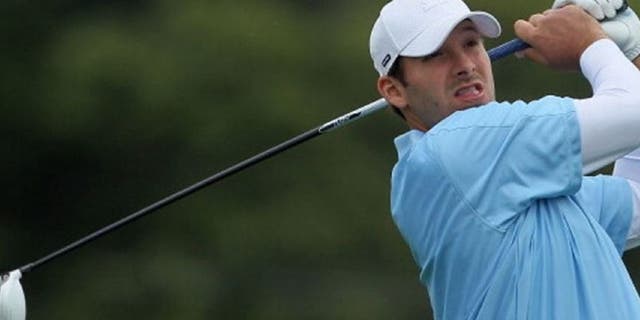 Tony Romo has definitely kept himself busy in retirement. The former Dallas Cowboys quarterback suited up with the Dallas Mavericks last month, was honored by the Texas House of Representatives on Wednesday and is now scheduled to participate in a U.S. Open qualifier.
According to longtime Cowboys reporter Ed Werder, the 37-year-old will play in a local qualifier in Aledo, Texas, on Monday.
Romo hasnt hid his love affair with the links, even during his NFL playing days. He stepped away from the sport in 2013 to fully focus on football but has jumped back into the golf since retiring last month.
Romo missed the cut at the Azalea Invitational in Charleston, S.C., last month, finishing 19-over par and missing the cutoff by 11 strokes.
"Golf is great, Romo said during the tournament, via the Dallas Morning News. I can still compete. Right now I stink, but I see signs of life. I'll be better tomorrow. I learned a few things about my game today."