Tony Dungy can hardly contain excitement when he learns he's HOF-bound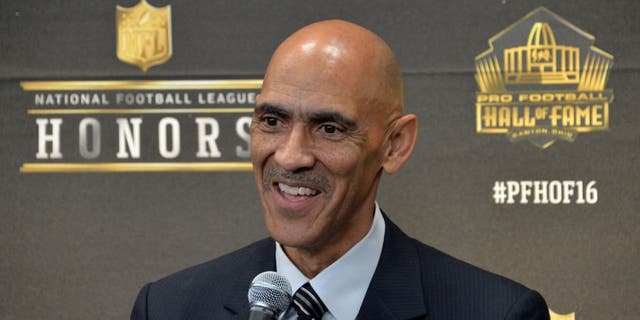 Tony Dungy heard a knock on his hotel room door. On the other side, it was Canton calling.
The Indianapolis Colts posted a video of the moment their former head coach learned he had been voted into the Hall of Fame.
Dungy, who was the head coach of the Tampa Bay Buccaneers and Colts for 13 seasons, is a two-time Super Bowl champ. Now, he'll have a gold jacket to go with those rings.