Tom Cable: This offensive line could be the 'best' group I've had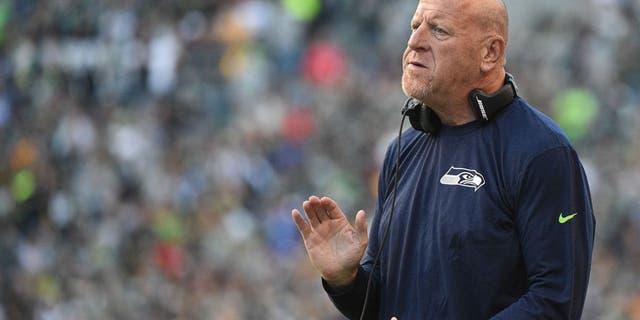 It wasn't too long ago that the Seahawks' problems along the offensive line were quite clear.
Now it appears that stance has changed.
With the starting unit set - Russell Okung, Justin Britt, Drew Nowak, J.R. Sweezy, Garry Gilliam - offensive line coach Tom Cable believes the group can be really special.
"I'm really excited about where we're going," he said, via Sportspress Northwest. "I think this might be, when it's all said and done, the best group I've had. We'll see."
That's a bold statement after trading away long-time center Max Unger and losing guard James Carpenter in free agency.
(h/t Sportspress Northwest)