Tom Brady's first home game brings out 'all the A-listers'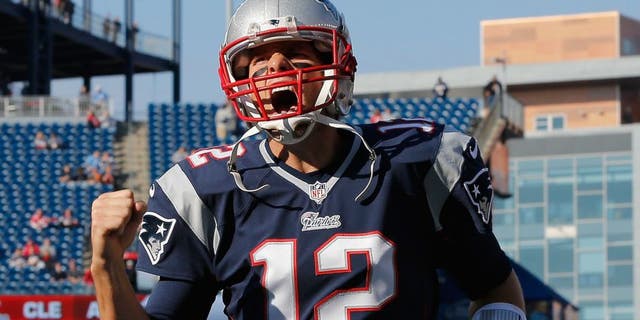 For the first time this season, Tom Brady will play a meaningful football game in front of the home crowd in Foxborough. On Sunday against the Cincinnati Bengals, Brady will make his long-awaited return to Gillette Stadium, where fans are anticipating a huge game from their quarterback.
It won't just be 68,000 Patriots fans cheering on Brady, though. Celebrities and "A-listers" are coming out in droves for No. 12's homecoming.
"We're all excited. We definitely have all the A-listers, they usually don't come out till the end of the season. But the request for tickets today are off the charts," Patriots owner Robert Kraft said on Sunday, via NFL.com. "A lot of it is Tommy's homecoming, so to speak. People are really excited."
Kraft explained the atmosphere last week in Cleveland, which will be even more raucous in New England on Sunday.
"Being in Cleveland last week, this is my 21st season as an owner, and I never have been at the tunnel, waiting to go out on the field about an hour before the game, and I hear people chanting, 'Brady, Brady!' It was really amazing. I have no tickets left. That's really a tribute to Tommy, and what he's accomplished. Having him back, we're all excited."
Having been together for 17 years, Kraft and Brady have a special relationship. Kraft said he's "like a son" to him" and has watched him evolve as a person.
Sunday's game will be somewhat of uncharted territory for Brady, given the excitement and anticipation surrounding his highly anticipated return.