Tom Brady tells Oprah the Patriots had 'healthy conversations' about national anthem protests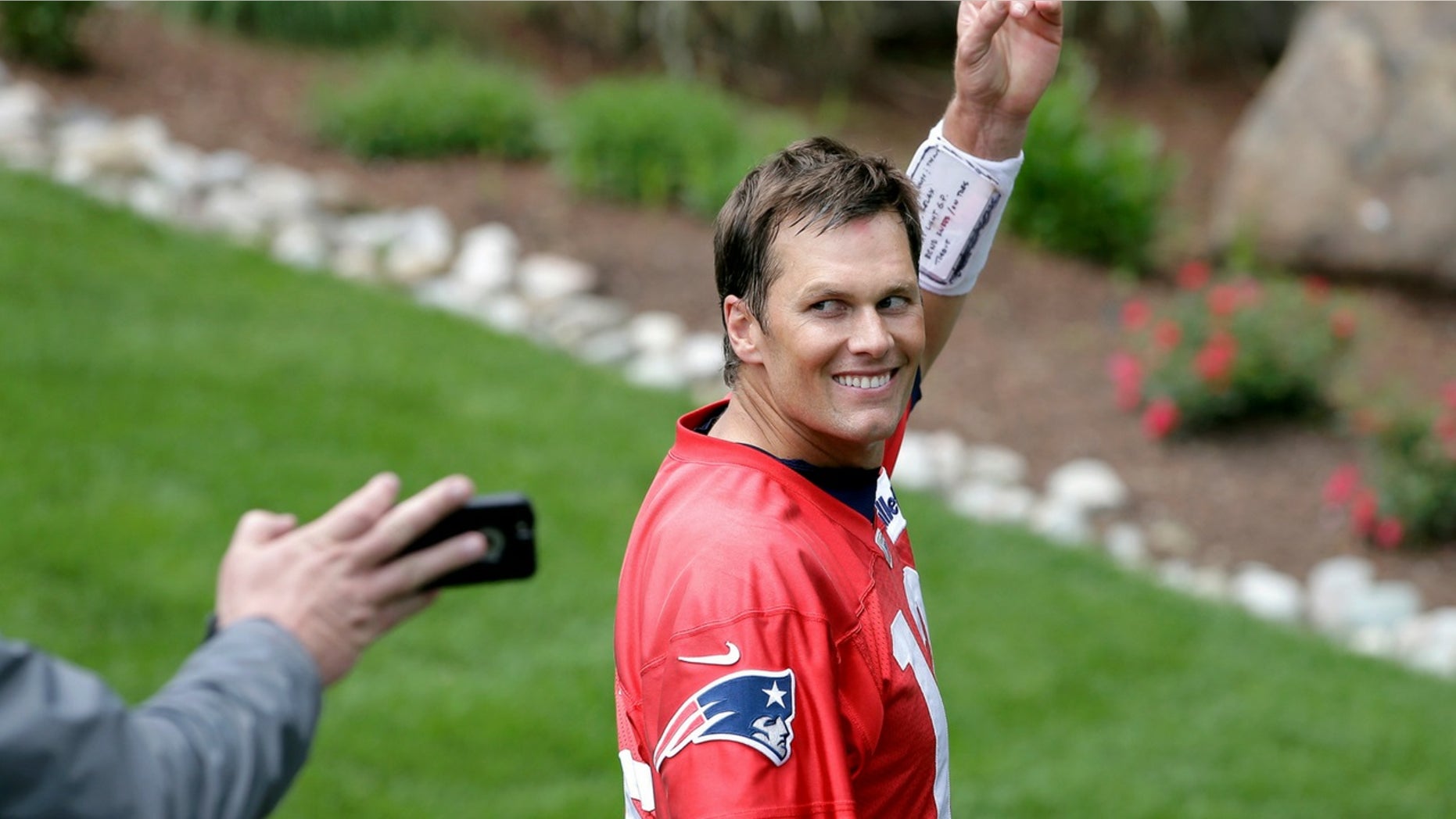 Tom Brady recently revealed that the New England Patriots had several meetings about how they wanted to address the national anthem protests last season.
The star player told Oprah Winfrey that the team chose to lock arms, with some of them kneeling, before their game with the Houston Texans in 2017 as they felt it was important to show "respect for everyone."
"We support what people are going through," he said in an interview clip released Wednesday, according to transcripts posted by the Boston Herald. "You play in sports long enough, everyone comes from something different. I think showing respect for everybody … in a locker room, a team full of guys trying to go in the same direction, you better have that empathy for everybody. That's what sports are about."
FORMER FOOTBALL FULLBACK SET TO BECOME FRANCISCAN NUN
The multiple Super Bowl-winning quarterback told Winfrey he felt he and his teammates had a lot of "healthy conversations" about the national anthem protests started by former San Francisco 49ers quarterback Colin Kaepernick to rally against police brutality.
The protests triggered fierce debates across the country, and criticism from President Trump.
Last month, the NFL announced it was adopting a policy to fine teams and league personnel who do not "stand and show respect for the flag and the anthem."
MLB SAYS IT REMOVED VIRAL VIDEO OF TERRY COLLINS HEATED DISPUTE WITH UMPIRE FROM INTERNET
"I think there were a lot of healthy conversations coming out of it in our locker room. Like I said, the great part about sports are the relationships," Brady said. "I've been in it for a long time. I've been with guys from all different parts of the country, every color, race, belief. And, you know what, you respect why people are doing what they're doing. And they're doing it for different reasons. And that's OK. You can do things for your reasons. They can do things for their reasons and you have respect for that."
The full interview will air Sunday on the OWN Network.