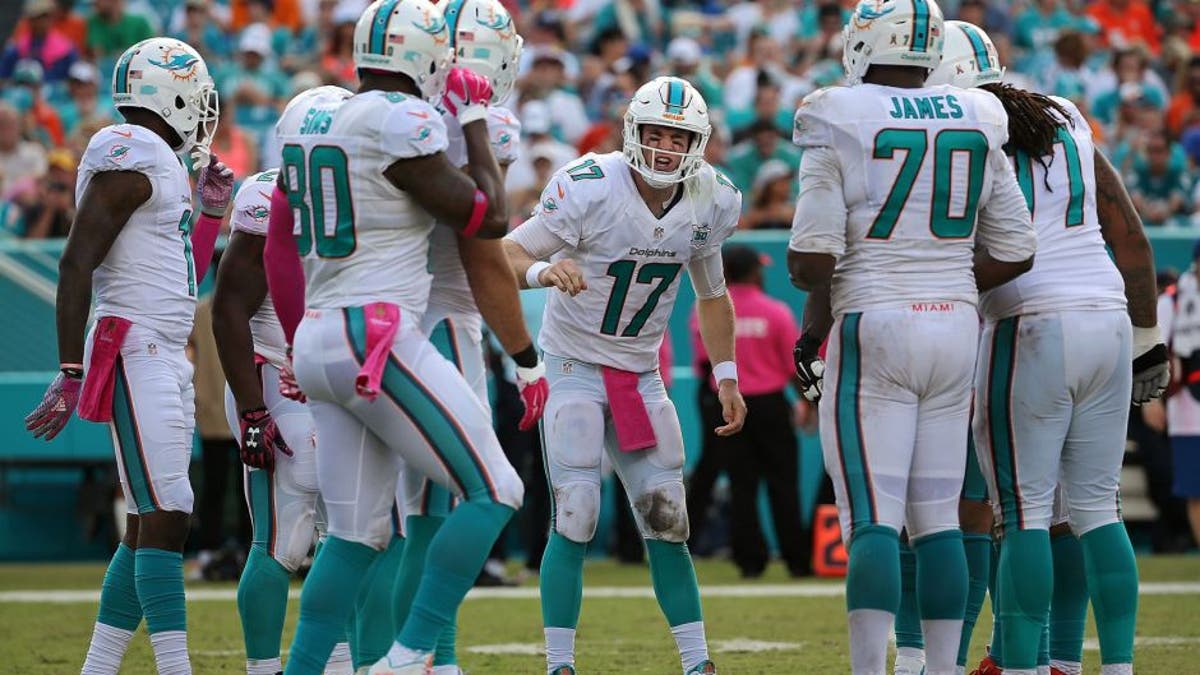 Needless to say, Tom Brady was impressed with Ryan Tannehill's record-breaking performance. Mike Ehrmann Getty Images
Ryan Tannehill put on a clinic against the Houston Texans on Sunday in what was undoubtedly the best game of his young career. Tannehill completed 18-of-19 passes for 282 yards and four touchdowns, turning in a perfect 158.3 passer rating.
Along the way, Tannehill broke a decade-old NFL record for consecutive completions, previously held by Donovan McNabb in 2004. Going back to his previous game, Tannehill set an NFL record with 25 consecutive completions.
Tom Brady, who's familiar with breaking NFL records, himself, was wowed by Tannehill's performance on Sunday.
"That's incredible," Brady said during his press conference. "Twenty-five straight completions, it's hard to do that when there's no defense out there. To throw and catch like that so efficiently, and they're making big plays, too."
With regards to the Dolphins' offense, Brady hit the nail on the head: they're explosive. In the first half alone, the Dolphins scored four touchdowns of 50-plus yards, which no team has ever done before.
"Very explosive offense," Brady said. "They have a lot of guys that can make plays. So we on our offense have to be able to counter that. We have to play well early, we have to play aggressively."
Now, Tannehill will be tasked with following up such a great performance against Brady and the Patriots on Thursday night. It should prove to be a tougher test than the Texans, but Tannehill is playing about as well as anyone right now.
MORE NEWS: Want stories delivered to you? Sign up for our NFL newsletters.