Titans stumble on third downs in loss to Jets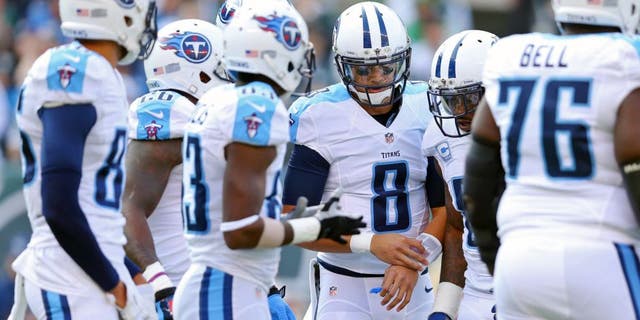 Amid a first half that saw the New York Jets jump out to a 27-0 lead, the Tennessee Titans' inability to keep drives going on third downs played a large role in the Jets' dominating 30-8 victory on Sunday.
The Titans failed to convert on their first five third-down attempts and finished the game just 3-for-14 on third downs.
"We weren't able to convert really any third downs," Tennessee quarterback Marcus Mariota said, per the Tennessean. "Hats off to the Jets defense. They did a good job of changing up their looks and bringing different pressures."
Tennessee had three three-and-out drives in the first half, as well as another drive that end with a Mariota interception on third down.
Just a week ago, the Titans were successful on 8-of-13 third-down conversions in a 42-39 win over the Jacksonville Jaguars.