Titans rookie Tajae Sharpe flagged for pretending to sleep after his first career TD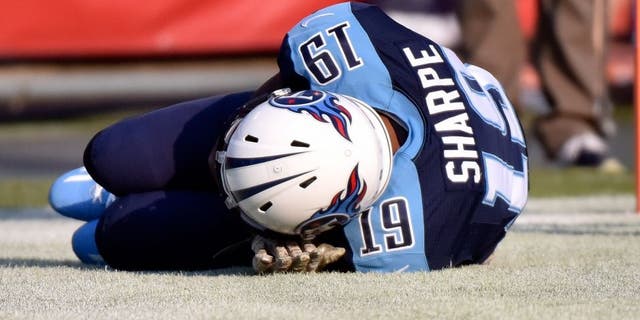 Tennessee Titans rookie wideout Tajae Sharpe will always remember his first career touchdown. Not because it came against the Green Bay Packers on Sunday but rather for what happened after it.
Sharpe decided to celebrate his first professional TD by taking a nap on the field. Seems pretty harmless, but in today's NFL, which has increasing become the No Fun League, it is a no-no.
Sharpe was penalized for excessive celebration and will probably be fined for his nap.