Titans RB Sankey resurfaces in loss to Carolina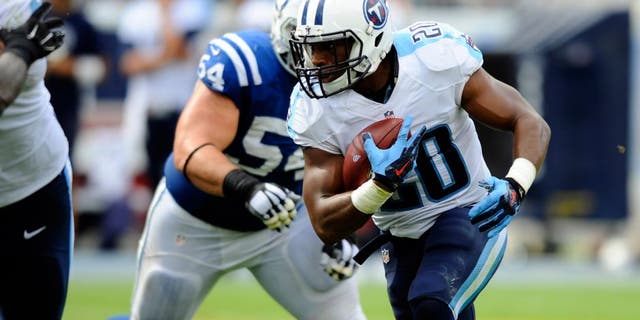 For the first time since mid-October, Tennessee Titans running back Bishop Sankey saw action on offense in the team's 27-10 loss to the Carolina Panthers.
Sankey ran two times for seven yards, his first time carrying the ball since Tennessee's Oct. 18 loss to the Miami Dolphins.
A 2014 second-round pick, Sankey began the season as the Titans' starting running back, but has fallen behind Antonio Andrews and Dexter McCluster on the depth chart.
"(Sankey) knows that Antonio has stepped up, and that Dexter has had his role here since we've been here," Tennessee interim head coach Mike Mularkey said, per the team's official website. "He knows he's had limited reps and he's got to take advantage of them.
"But he certainly hasn't gone into a closet. He has worked harder and harder. He's taking it very professionally and I like the way he's handled it.
Sankey has 41 carries for 166 yards and a touchdown this season.
MORE NEWS: Want stories delivered to you? Sign up for our NFL newsletters.