Titans QB Mariota wastes little time showing he's ready for the NFL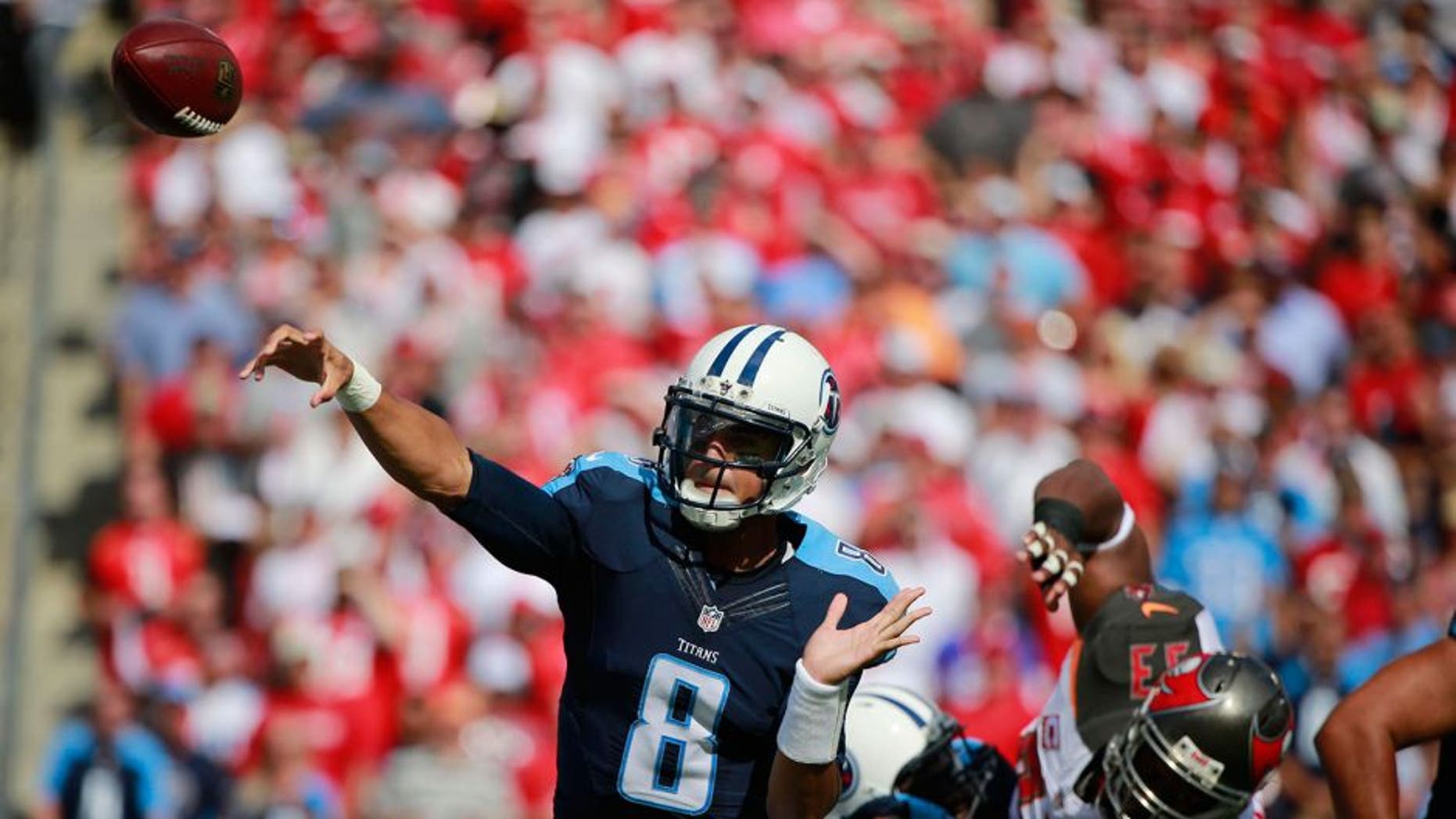 Rookie quarterback Marcus Mariota used the opening drive of his first regular-season game to show he's more than prepared to be a starter in the NFL.
Mariota, the second overall pick in last April's draft, led the Tennessee Titans on a five-play scoring drive agains the Tampa Bay Buccaneers, capped off by a 52-yard touchdown to wide receiver Kendall Wright.
Later in the first quarter, the Heisman Trophy winner orchestrated another scoring drive, resulting in a 10-year touchdown pass to running back Bishop Sankey.
In the second quarter, Mariota connected with receiver Harry Douglas on a four-yard touchdown, to give the former Oregon standout his third TD of the half.
(h/t Twitter)