Titans hope new RB West takes advantage of new opportunity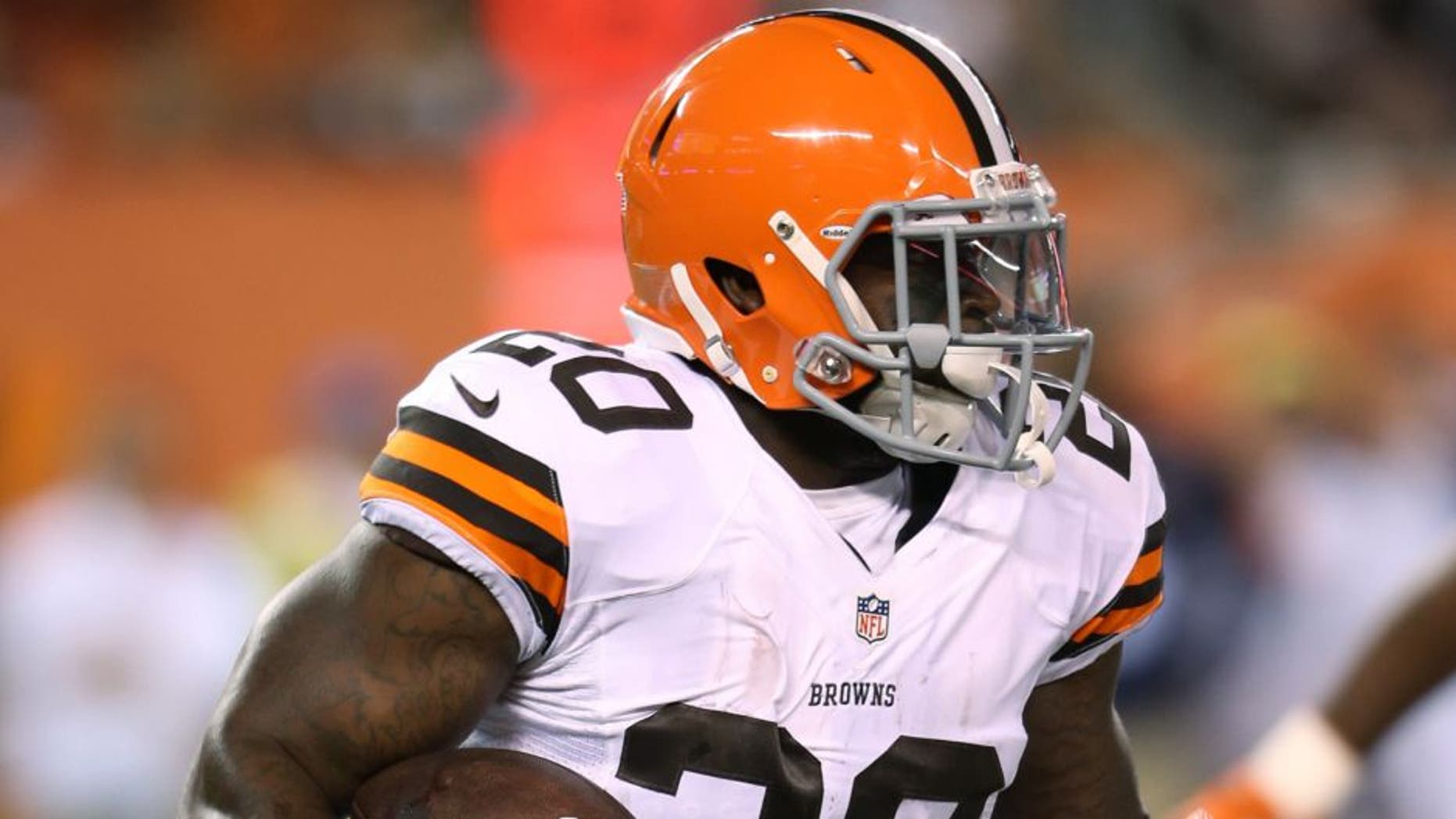 The Tennessee Titans are hoping running back Terrance West can take advantage of a fresh start with his new team after being acquired in a trade with the Cleveland Browns over the weekend.

West, who led the Browns with 673 yards rushing as a rookie last season, was dealt to Tennessee for a conditional draft pick.

"We liked him coming out (of Towson) last year," head coach Ken Whisenhunt said, per the Tennessean. "We brought him in for a visit. He was one of the players we felt like we had a pretty good feel for, that was a pretty good match. He's a good running back, (has) good vision and can also help catching the football."

With rookie David Cobb slated to miss half the season after being placed on short-term injured reserve with a calf injury, West has an opportunity to see playing time with the Titans behind starter Bishop Sankey.

Despite reports of West having maturity issues while with Browns, Whisenhunt said he's keeping
an open mind about the former third-round pick.

"You don't ever know about those things as far as how it's going to relate during the course of a season," Whisenhunt said. "But I think coming in here, I think players understand that when you're with your second team in two years that you've got to make sure you try to work as hard as you can to fit in with that team."

Whisenhunt said it may take some time for West to get comfortable in Tennessee's offense, but his year of NFL experience should help.

"The biggest problem for a running back is the terminology," Whisenhunt said. "So obviously getting integrated in our system is something we'll have to see how he can handle. At least he's played in a pro system. He's played on the NFL level and had some success doing that."