Timberwolves beat Heat 109-100 in Thibodeau's coaching debut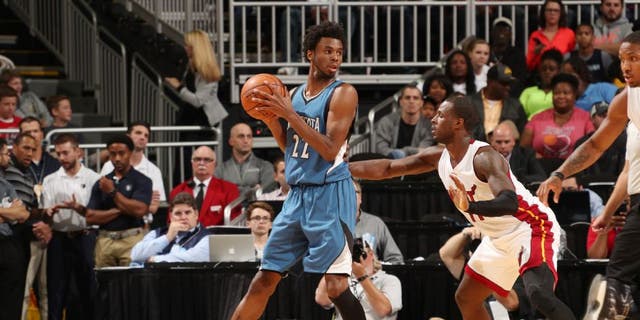 KANSAS CITY, Mo. -- Andrew Wiggins scored 19 points, going 13 for 16 from the free throw line to overcome 3-for-11 shooting from the floor.
Towns shot 7 for 18 in Tom Thibodeau's first game as Minnesota coach.
Hassan Whiteside had 17 points and 12 rebounds for Miami.
TIMBERWOLVES: Rookie Kris Dunn, the No. 5 overall pick, was 2 for 8 for six points in his debut. ... Shabazz Muhammed added 14 points and Nemanja Bjelica had 12.
HEAT: Goran Dragic scored 16 points. ... Dion Waiters and Derrick Williams, both in their first seasons with the Heat, each finished with 14 points.
UP NEXT: Miami (1-1) hosts Brooklyn on Tuesday. Minnesota (1-0) visits Charlotte on Monday.