Tim Tebow doubles in minor league All-Star Game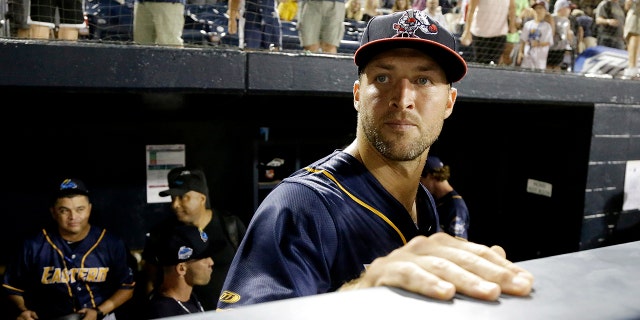 New York Mets prospect Tim Tebow was the must-see star of the Eastern League's All-Star Game on Wednesday night and he hit a double in his first at-bat.
Tebow started as the East Division's designated hitter and batted ninth. He doubled off Detroit Tigers prospect Beau Burrows in the second inning, ending the pitcher's night.
The former NFL star's night went downhill from there. He grounded out in his next at-bat, flied out to left field in the seventh and struck out in the ninth.
After nine innings, the game was tied. League rules state the game must have a winner, however, and a bizarre hitting contest was created to determine one.
The Western Division won the hitting contest. Tebow wasn't selected to represent the East.