Tim Duncan, LeBron James to meet in another Finals, set to break their head-to-head tie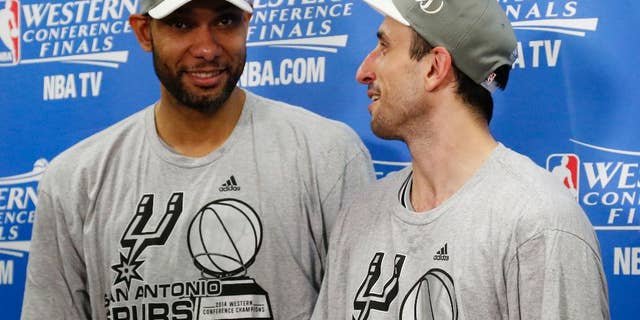 MIAMI – Over the last 10 seasons, only one NBA player has been part of more wins than LeBron James.
His name is Tim Duncan.
So maybe it's fitting that James and Duncan are among the last players standing this season. Duncan has played in 622 regular-season and playoff wins over the last decade, James has appeared in 621 victories, and both will try to add to those totals when San Antonio and Miami meet for the second straight year in the NBA Finals.
Game 1 is Thursday at San Antonio.
It's the first finals rematch since 1997 and 1998, when the Chicago Bulls beat the Utah Jazz in six games both times. The Heat topped the Spurs in a seven-game series last season.