Tiger the bully gone — forever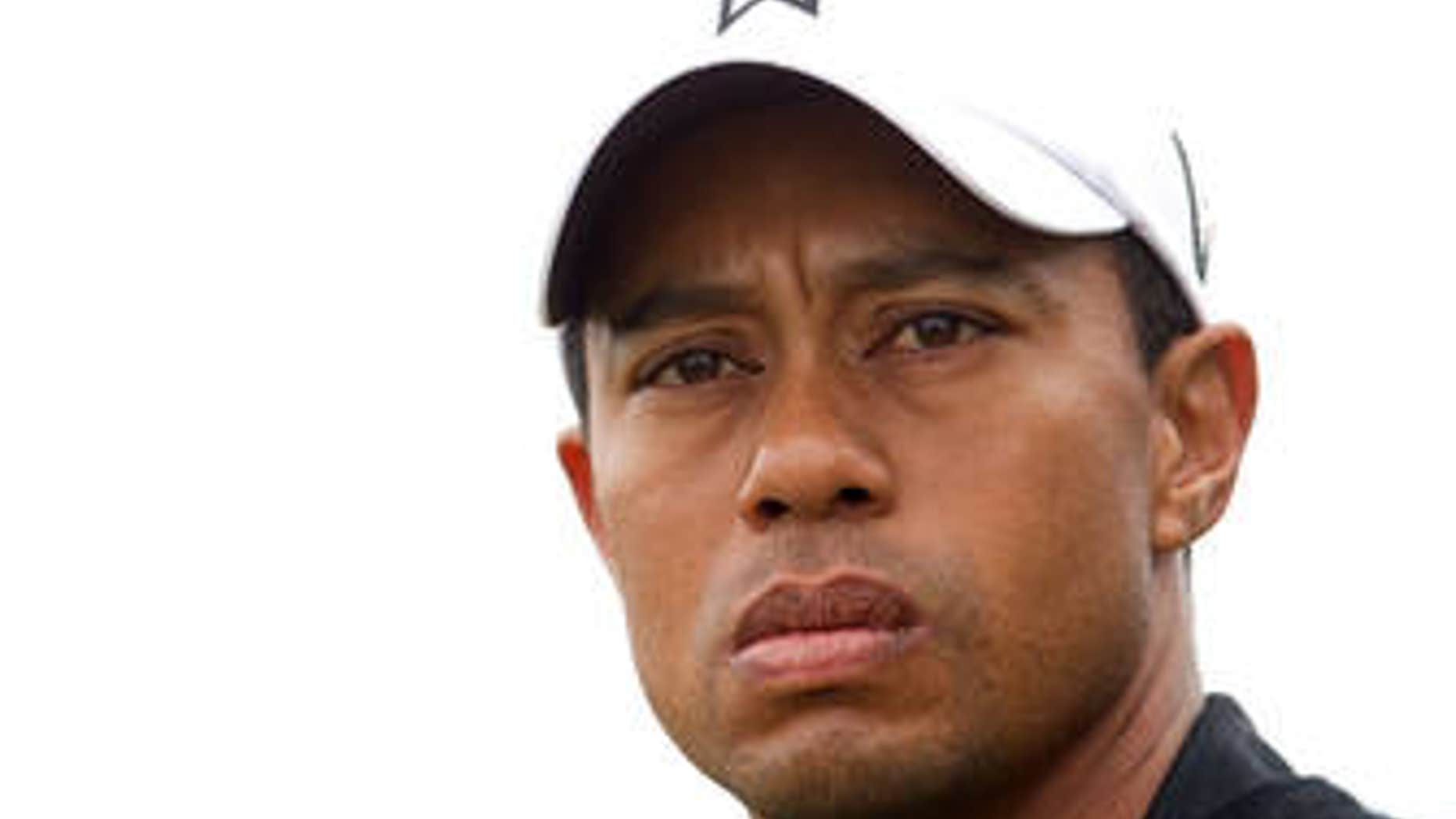 Tiger Woods now knows what Mike Tyson felt.
Tyson had been the bully for so long, until Buster Douglas knocked him out. In that moment, Tyson went from the baddest man on the planet to just plain bad.
Woods now has his own Buster Douglas, someone who finally stood up to the bully and changed him forever. No, it wasn't Phil Mickelson. Woods' Buster Douglas is Elin Nordegren.
What Douglas did with a right uppercut, Nordegren did when she swung Woods' club at his Cadillac SUV, or whatever she was swinging at.
Woods is not the same. We've seen that for a while now, but the feeling was that he was recovering from his personal problems, getting his life together. Eventually he would be himself again. Or at least, something close to his old self. It was supposed to happen now. But what happened?
He looked like his old Tiger self for three rounds at Pebble Beach, until the final day, the red-shirt day. Then he slumped around while Phil Mickelson, the rival he had bullied more than anyone, took off and won. Woods shot 11 strokes worse than Mickelson on Sunday.
Yet Mickelson said it only takes one week to turn things around on the golf tour, and it will happen that way for Woods.
"Watching him play, it looked so different than it has the last few years,'' said Mickelson, who was paired with Woods. "It looked different because it just never looked like he was going to hit a hook the way he had for a while. He was hitting so solid, you could tell his game was really close.''
No. It might have been improving technically, but the old Woods is gone. Stop waiting.
Woods is good enough to win again on tour, the same way anyone else is. He might even win another major. But while people will get excited, it's not going to mean he's back. He is never going to be back.
Every parent with grade-school kids thinks that bullying is a bad thing. It is, away from sports. In sports, it is gold. Players try to bully, or intimidate, in the NFL. They pretend to do it in pro wrestling.
How many fights did Tyson win before the opening bell? I remember thinking that Michael Spinks would beat him. Then they took the ring, and Spinks' eyes were already huge in fear. It was over.
After Tyson lost to Douglas, his decline was blamed on his personal problems, his issues with trainers, his technique. The truth is, it was more simple than that: Someone had stood up to him, and it worked.
Bullies spend their lives picking people apart, creating fear. Then one day, someone isn't afraid. And everything is lost.
It's not an insult to say that Woods was a bully. It is said out of respect. He was one of the best and most fun stories in sports for years. In fact, I miss what golf was with him as a bully.
But Elin landed a shot that took away Woods' invincibility. And the result has been just as stunning, immediate and complete as what Douglas did to Tyson. I went to Tyson's last fight, by the way: It was in Washington DC against some big lug named Kevin McBride. Tyson was so desperate he tried to break McBride's arm.
When that didn't work, he just sat down in the middle of the ring for no reason and wouldn't get up. It was over. Tyson couldn't even intimidate a nobody like McBride. There were technical reasons: Tyson was short, and Evander Holyfield, in particular, showed how you could just stand in front of him. The main thing was that his bullying was done.
Woods lost to some guy named Robert Rock in Abu Dhabi a few weeks ago. He had looked like the old Tiger for three days there, too, and then fell apart in the red shirt. Rock was not among the top 100 golfers in the world, yet he stood strong. You almost have to look the other way when Woods can't close.
Everyone used to crumble at the mere presence of him. Everyone, especially Mickelson, who was supposed to be the big rival for Woods. Instead he was more like Woods' big dupe.
Now that has changed. Mickelson has been seeing a sports psychologist to deal with his focus issues. His career has been aimless without Woods.
So against Woods on Sunday, focus wasn't a problem. Mickelson became inspired. He isn't afraid anymore.
"Before, I got spanked pretty good,'' he said. "Let's not forget the big picture here. I've been beat up.''
What happens to a bully when that intimidation is gone? It's not just that others see him differently. The bully sees himself differently, too.
Well, with Woods and Mickelson in the same pairing, TV ratings reportedly were up 96 percent over last year. Golf's governing bodies are hoping that they will lift each other again. That would be nice. But Woods isn't going to scare people anymore.
Woods is not as washed up as Tyson was. But this weekend was a big moment, because the feeling was that Woods was getting his game back and his confidence. But that didn't upset Mickelson at all.
In the end, Tyson played a straight man to a tiger in the "Hangover" movies. He became a softie on Twitter.
Woods already has had to soften up a little. Will he be singing in "Hangover 6"?