Thunder have a difficult decision to make on polarizing Waiters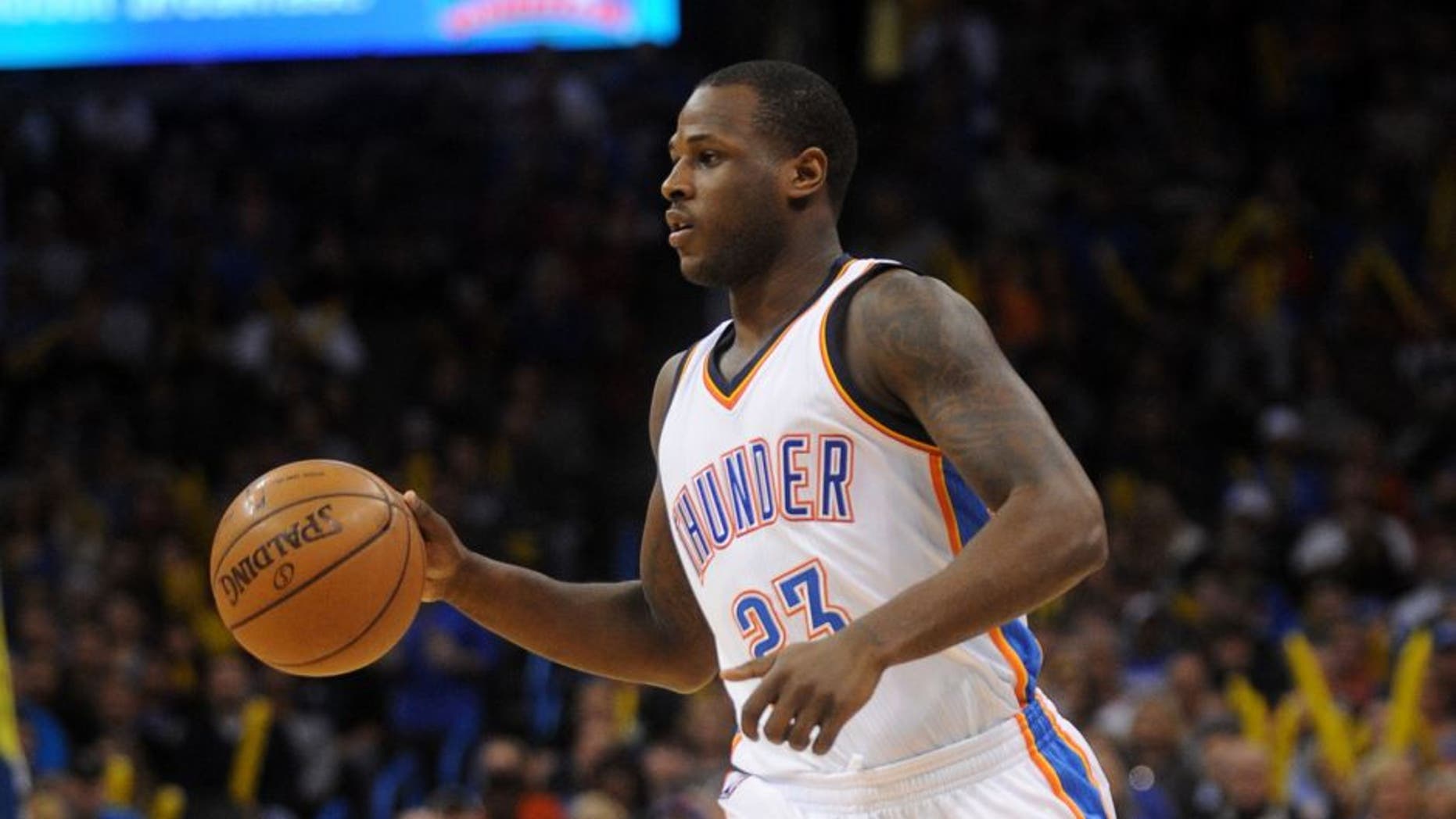 In what seems to be an annual occurrence, the Oklahoma City Thunder have an important contract decision to make on a polarizing young restricted free-agent-to-be and aren't sure what route to take (at least not publicly).
This year's player: Dion Waiters.
The Thunder have until Nov. 2 to decide on the future of Waiters -- the No. 4 overall pick by the Cleveland Cavaliers in 2012 -- who is making $5.1 million in the final season of his rookie deal. If the Thunder don't offer Waiters an extension, he'll become a restricted free agent.
"Like everyone that enters this period in their contracts, we're going to have conversations like we always do," Thunder GM Sam Presti said, according to The Daily Oklahoman. "I think we need to explore that. Those things generally don't start to happen until camp begins.

"Those deals have been, across the league, harder and harder to do over time. I don't know if that changes this year or not, because of the dynamics and the marketplace."
It's the same dilemma the Thunder had with Reggie Jackson heading into last season and James Harden heading into the 2012-13 season. Both were eventually traded -- Jackson during the season and Harden before it.
Waiters, who was traded to the team in January, averaged 12.7 points, 2.9 rebounds and 2.7 assists in 47 games with the Thunder. Waiters has been criticized for his inefficient shooting (career 41.4 FG% and 32.6 3PT%) and decision-making (2.6-to-1.8 assist-to-turnover ratio).
It's unclear what the market is for a player of Waiters' limitations, but he'll likely have plenty of suitors who feel they can mold him into his destiny: a Jamal Crawford-type role off the bench. It's just a matter of if Waiters is willing to accept his fate, and the pay that accompanies it.
"I think this is a guy that at 23 years old has some tools that are not easily found, and that's one of the reasons we went to acquire him," Presti said. "At the same time, he's got work to do, and he'll be the first to tell you that. I think he has the tools to be an impact player. That's gonna take a lot of work on both parties' part."
(h/t The Daily Oklahoman)