The waiting game: Wainwright to find out about 2015 status on Monday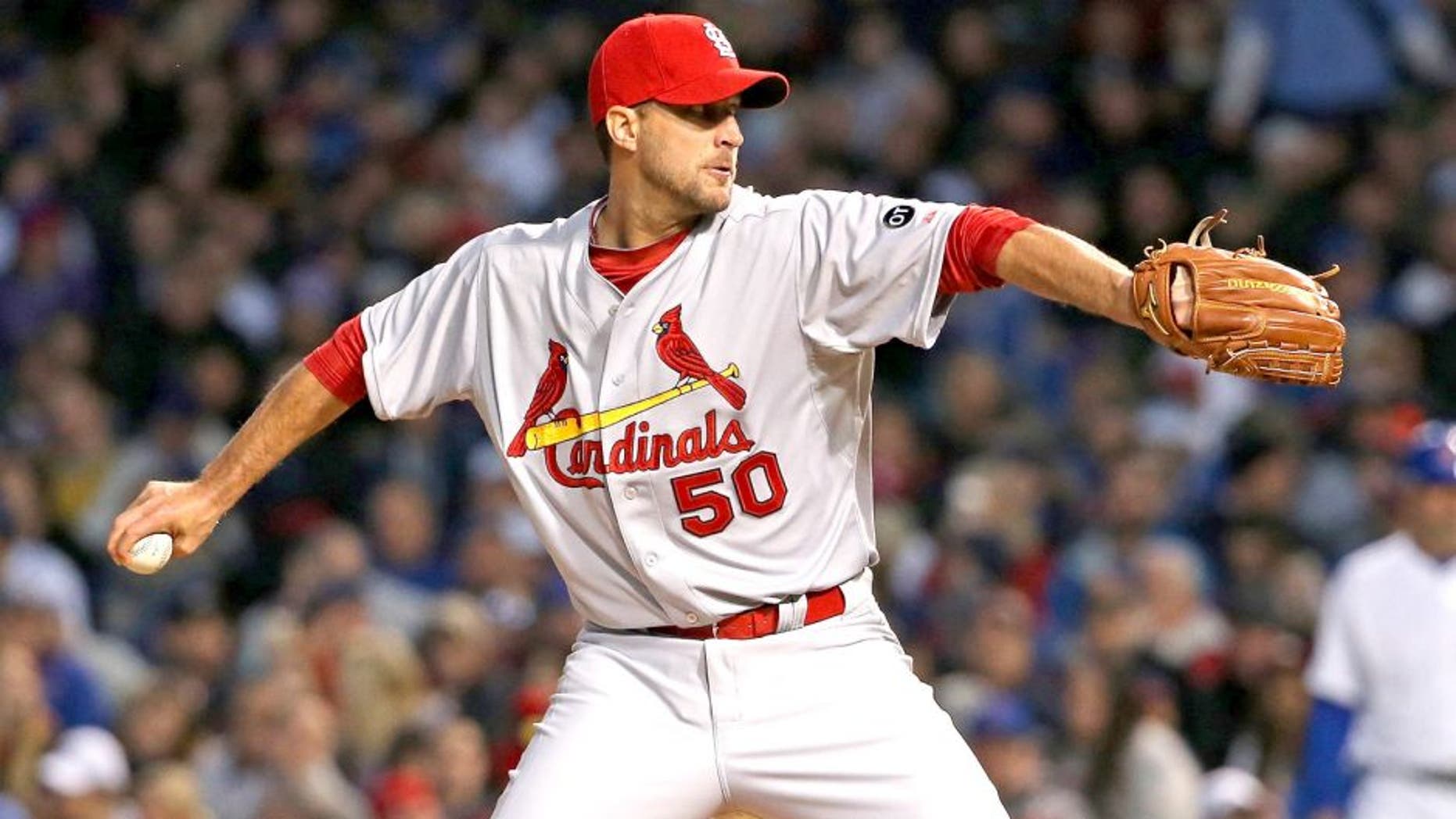 Pitcher Adam Wainwright is eager to rejoin the St. Louis Cardinals' staff for the remainder of the season, but that only has a chance of happening if team doctors give him the go-ahead.
That decision will apparently come on Monday, as reported by Derrick Goold of the St. Louis Post-Dispatch reported.
Wainwright recently had an impressive bullpen session but hasn't yet tried fielding drills as he continues recovering from a ruptured Achilles. Goold notes that he would have to adequately show the ability to get off the mound and cover first base (standard pitcher fielding drills) before the club would consider allowing him to return this season.
With the Cardinals currently playing the Milwaukee Brewers at Miller Park, manager Mike Matheny told Goold on Tuesday that he felt 'uncomfortable' watching his pitchers run out of the batter's box at that ballpark...since that's exactly how Waino suffered his Achilles injury back in April.
Needless to say, a healthy and recuperated Wainwright would be a fantastic addition to the Cardinals' rotation for the stretch run.
(h/t Post-Dispatch)