The last Chiefs team to be favored in San Diego lost to a 42-year-old QB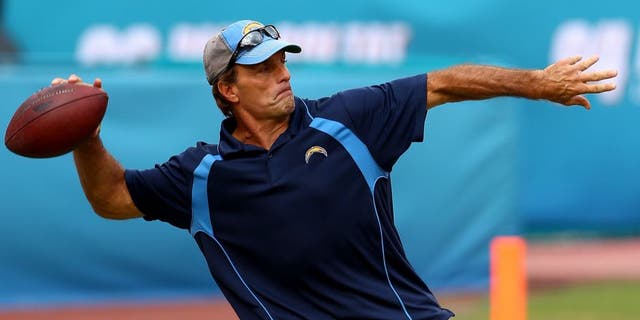 A decade has gone by since the Chiefs were favored to win on Chargers' turf. Streeter Lecka Getty Images
It's been a long, long time since Kansas City was favored to win at Qualcomm Stadium.
Put it this way: Trent Green was still at quarterback. Larry Johnson was the running back. Tony Gonzalez was still in his prime. And Dick Vermeil still roamed the team's sideline.
That team finished 10-6, but did not qualify for the playoffs. Same goes for the 9-7 Chargers, who missed out that year when then-quarterback Drew Brees tore up his shoulder. Remember that?
Instead of Brees -- or even second-year quarterback Philip Rivers -- the Chiefs faced a 42-year old Doug Flutie. And Flutie beat the Chiefs, 24-17.
In doing so, he became the oldest player to ever score a touchdown in an NFL game. And he also highlighted how tough it is for a road team to have the edge in this rivalry.