The Detroit Lions will debut a cheerleading squad for the 2016 season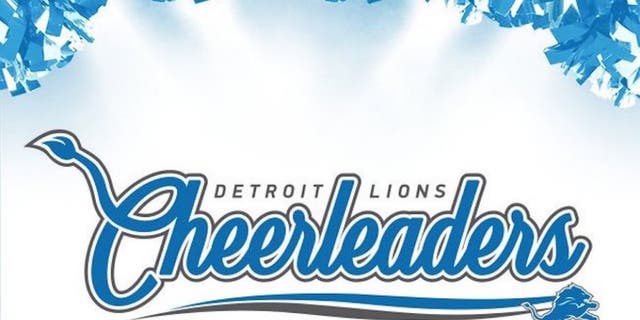 NEWYou can now listen to Fox News articles!
The Detroit Lions lost a Megatron but will gain cheerleaders for their 2016 season, the team announced on Monday.
The Lions explained the decision in a statement posted on its website:

"The Ford Family is unwavering in their commitment to improving the Detroit Lions fan experience on and off the field," said Detroit Lions Team President Rod Wood. "After thorough consideration and receiving input from our fans through season ticket member surveys and focus groups, we believe that this is an opportunity to elevate our game day entertainment."
The team's cheerleaders will perform choreographed dances and cheers as an integral part of the in-game entertainment. The squad will also have a presence in the community, appearing at various media, fan and sponsorship events."
The squad will be coached by Rebecca Girard-Smoker, who was named director of Detroit Lions cheerleaders. Girard-Smoker previously served as director of the Detroit Pistons dance team, Automotion. Tryouts for the squad begin on Saturday, June 25.

The Lions' addition of a cheer squad leaves only six NFL teams without: The Buffalo Bills, Chicago Bears, Cleveland Browns, Green Bay Packers, New York Giants and Pittsburgh Steelers.
If the Lions need some inspiration, they should look to the other Thanksgiving football staple, the Dallas Cowboys: