The Cajun Trojan: Veteran coach Ed Orgeron welcomes his 2-month turn in USC's spotlight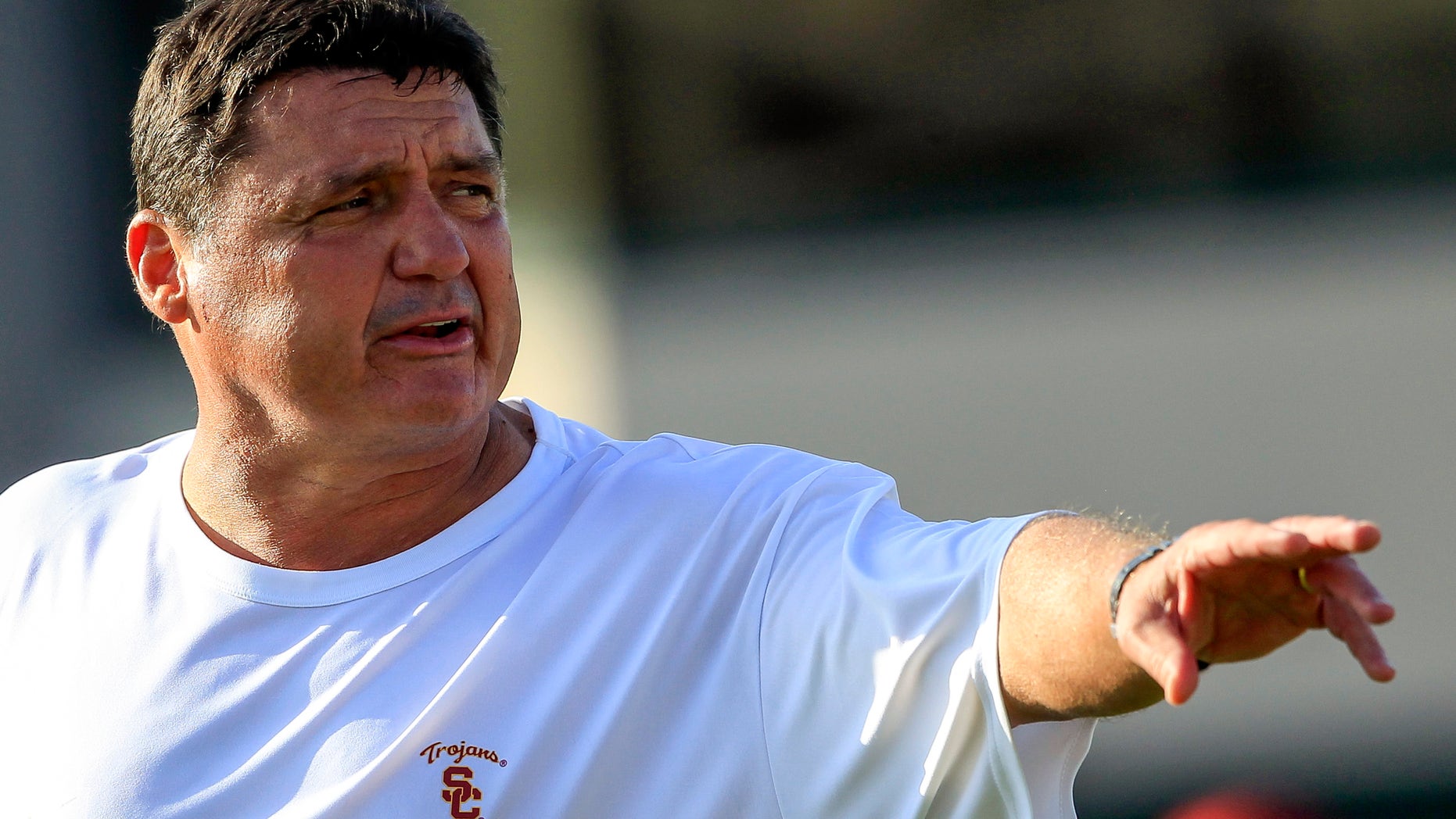 LOS ANGELES – The Cajun Trojan had a comfortable niche at Southern California.
Ed Orgeron was Lane Kiffin's top recruiter and defensive line coach, excelling in both areas. He fired up the Trojans at practice and led them down the Coliseum tunnel on Saturdays, preaching USC pride and competitiveness to everybody who crossed his well-worn path.
Kiffin's firing propelled Orgeron into the spotlight at one of the nation's highest-profile programs. Orgeron didn't ask for the opportunity, but he's determined not to waste a second chance to be a head coach.
The barrel-chested coach with the Louisiana accent that sometimes borders on indecipherable might seem an unlikely fit in Hollywood.
But Orgeron has grown to love USC, and his players would love to keep "Coach O" around after his interim job is over.