The Audible: Why Notre Dame is not safe at No. 4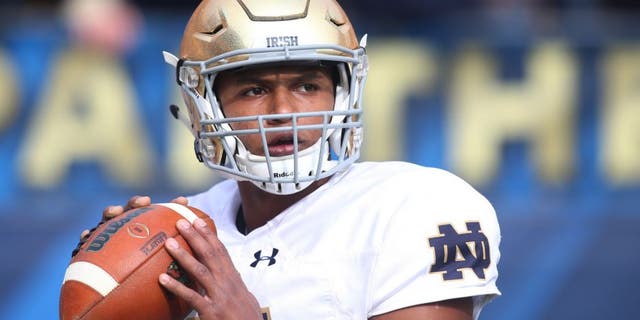 On The Audible, Bruce Feldman and Stewart Mandel discuss Notre Dame's No. 4 ranking in the latest College Football Playoff poll and explain why the Irish are not on stable ground in that spot.
If your two best wins are Temple and Navy (at the moment), you're going to need help.
Click on the embedded player above to listen to the podcast. You can also get every episode of The Audible delivered to you by subscribing on iTunes.
FULL PODCAST: Houston's Tom Herman: Paxton Lynch is the AAC's Cardale Jones
CLIP: The Big 12 has a new playoff controversy brewing