Texas' football lockers are unlike anything you've seen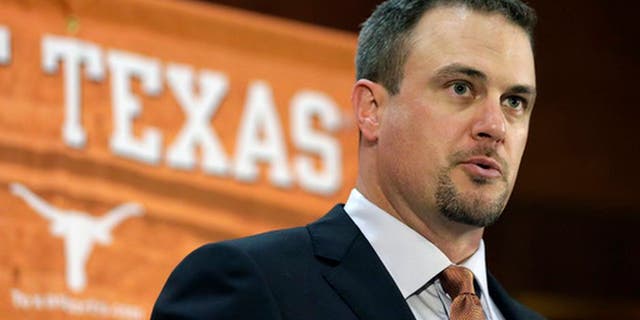 Tom Herman has been at Texas for a little more than four months -- but times, they are a changin'. Whether it's an increased emphasis on " toughness" or Herman's fascinationwith, ahem, " other stuff" it's safe to say that the Longhorns have officially moved on from the Charlie Strong era.
That was proven beyond a reasonably doubt on Friday, when Texas Director of High School Football Relations Bob Shipley (the father of former Longhorns Jordan and Jaxon) tweeted out a picture of the team's newlockers.
No, there's no need to check your eyes: Those are actualtelevisions in each player's locker -- replacing the traditional name-plate.
Clearly the move was made to not only spice up Texas football, butit probably can't hurt in recruiting either.
There's also little doubt that plenty of coaching staffs across college football are working furiously to get TVs in their player's lockers as we speak.