Texas CB Boyd retweets Texas A&M transfer joke during halftime of TCU rout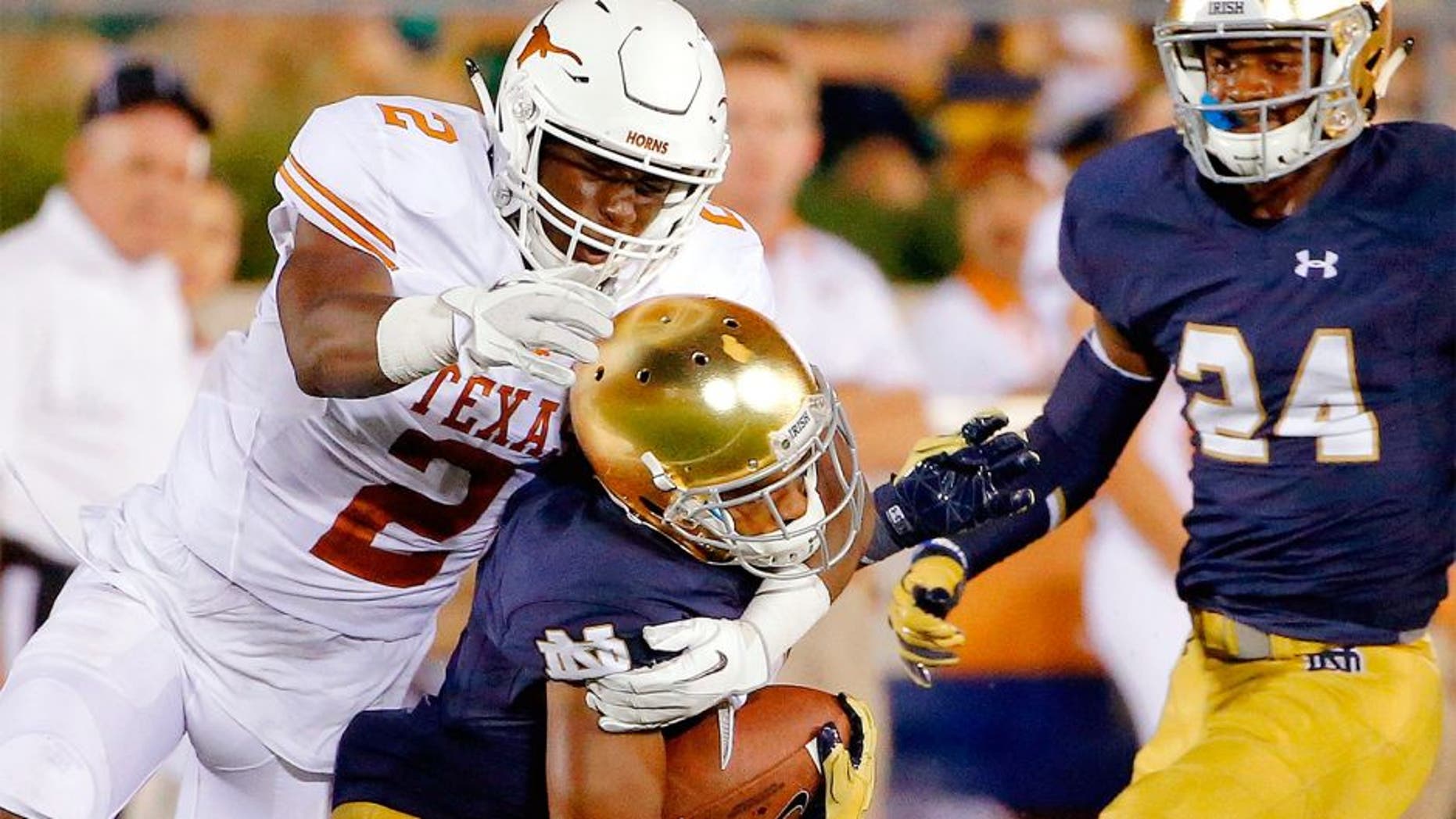 The Texas Longhorns were handed one of the worst losses in program history Sunday, falling 50-7 to No. 4 TCU Horned Frogs.
But perhaps the worst blow to the Longhorn bunch, freshman cornerback Kris Boyd retweeted a suggestion that he and Malik Jefferson should transfer to rival Texas A&M....during halftime.
Boyd had also retweet a woman that says he was texting during halftime as well.
Interestingly enough, Boyd deleted the tweet about texting during halftime, but as of writing this, left up the quip about transferring.
As if Charlie Strong doesn't have enough to deal with (you know, like whether or not he'll have a job in the near future), let's ask him questions about Twitter.
MORE FROM FOX SPORTS SOUTHWEST:
- PHOTOS: Cowboys Cheerleaders Auditions
- Ranking NFL quarterback salaries
- Highest paid player on every NFL team
- College football's biggest video boards