Texans' Watt draws 'eye-candy' compliment from Houston's mayor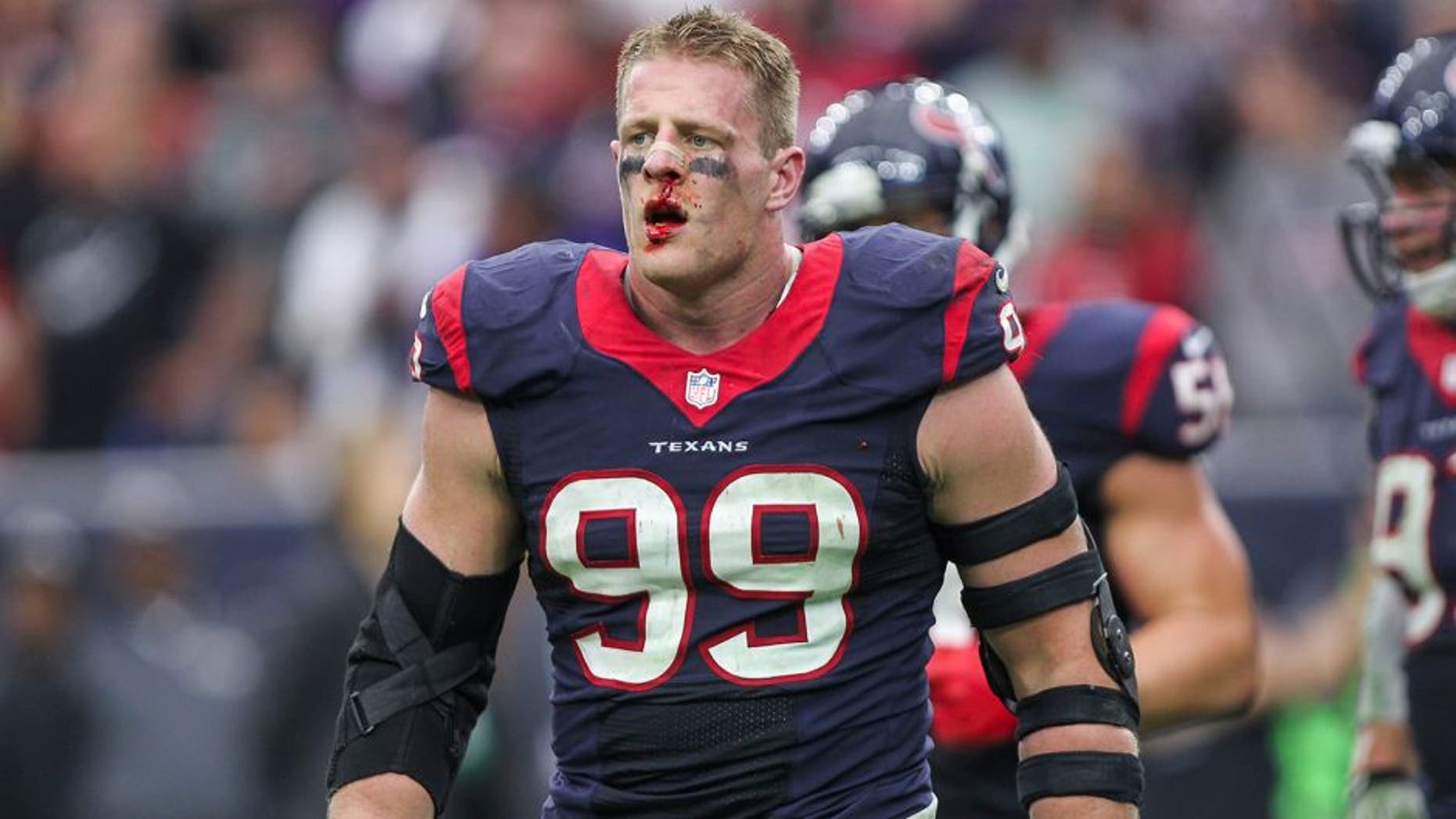 Houston Texans star defensive tackle J.J. Watt may have a career in politics once his playing days are over.
Watt certainly made an eye-opening impression on Houston Mayor Annise Parker - and it was not for the perennial All-Pro's stellar play on the field.
Parker, who is gay and married her longtime partner in January 2014, retweeted a photo of Watt posing on the cover of the latest "Men's Health" magazine and referred to him as "eye-candy."
In Watt's initial posting, he offered a full disclosure and admitted he was flexing his abs "as hard as a 290-pound man possibly can." So it appears Parker appreciated Watt's honesty as well.
(h/t Twitter)