Texans turn back to Brian Hoyer as starting quarterback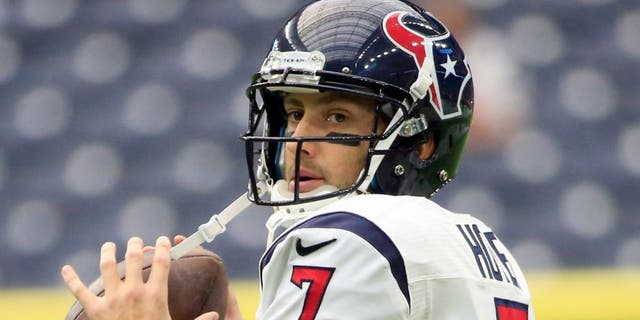 NEWYou can now listen to Fox News articles!
Brian Hoyer has his job back as Houston's starting quarterback.
Hoyer won the job out of camp but was pulled in the fourth quarter of a season-opening loss to the Chiefs after committing two turnovers. Ryan Mallett has started since then, but he has struggled and Hoyer took over in both of the last two games as the Texans fell to 1-4.
Hoyer replaced Mallett in the second quarter on Thursday night and threw for 312 yards and two touchdowns. He was intercepted by Mike Adams with less than 2 minutes left to help seal the Colts' 27-20 victory.
The Texans have 10 days before they'll try to get back on track when they travel to Jacksonville on Oct. 18.