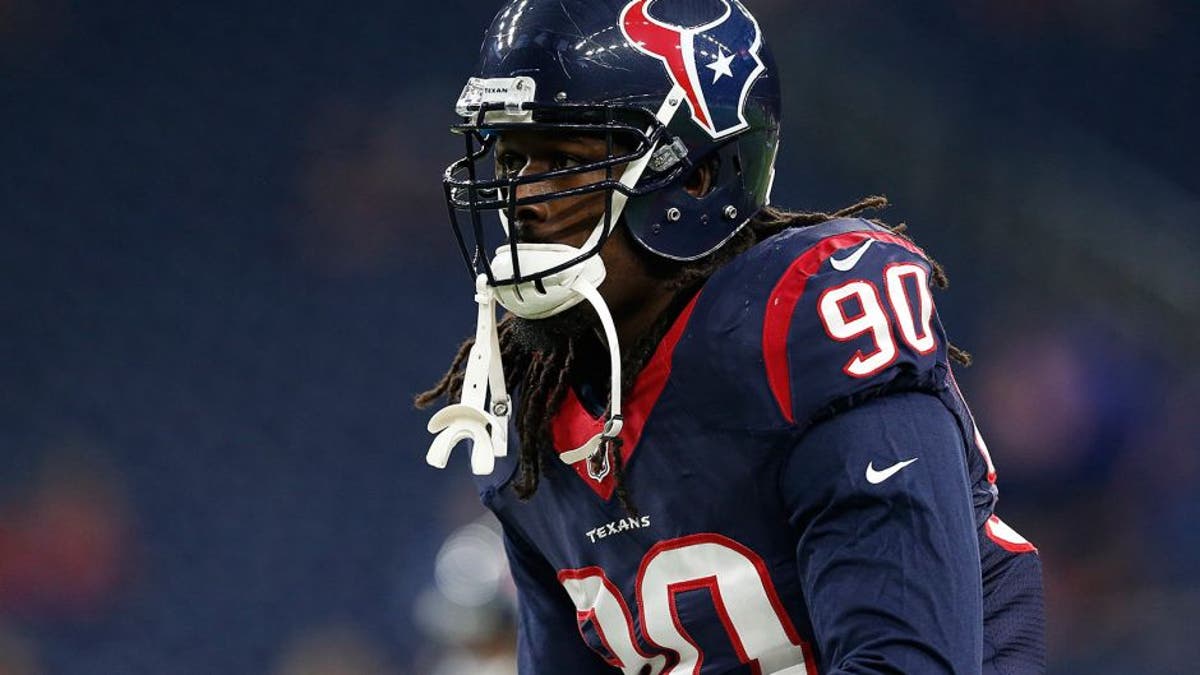 Houston Texans owner Bob McNair said this week linebacker Jadeveon Clowney needs to use the offseason to prove he can stay healthy next season.
Clowney missed three regular-season games as well as Houston's 30-0 playoff loss to the Kansas City Chiefs with ankle, back and foot injuries. This, after the former No. 1 overall pick missed all but four games of a rookie season that ended in microfracture surgery on his knee.
Via John McClain of the Houston Chronicle:
In 13 games this season, Clowney recorded 40 tackles, 4.5 sacks and one forced fumble. McNair said he believes the former South Carolina standout is committed to be the impact player the Texans envisioned when taking him with the first pick in the draft.