Tennis star Azarenka pregnant, plans to resume career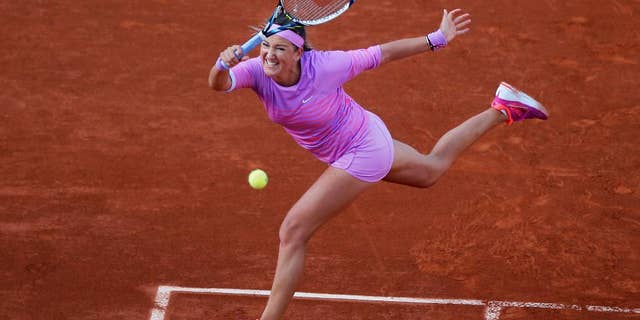 NEWYou can now listen to Fox News articles!
Two-time Grand Slam champion Victoria Azarenka says she is pregnant and plans to resume her career after the baby is born.
The 26-year-old Azarenka posted a letter on her Twitter account Friday saying that while she was recovering from the knee injury that kept her out of Wimbledon, she and her boyfriend learned they were expecting a child at the end of the year.
She writes: "We couldn't be happier and feel very blessed to begin this exciting journey of building a family together."
She adds that she has been "truly inspired by so many strong female athletes who return to the very top of their sport after having children, and I plan to do exactly that."
Currently ranked sixth, Azarenka had to retire from her first-round French Open match when she hurt the knee and hasn't played since.