Tennis commentator asks female star to 'twirl' for crowd, draws backlash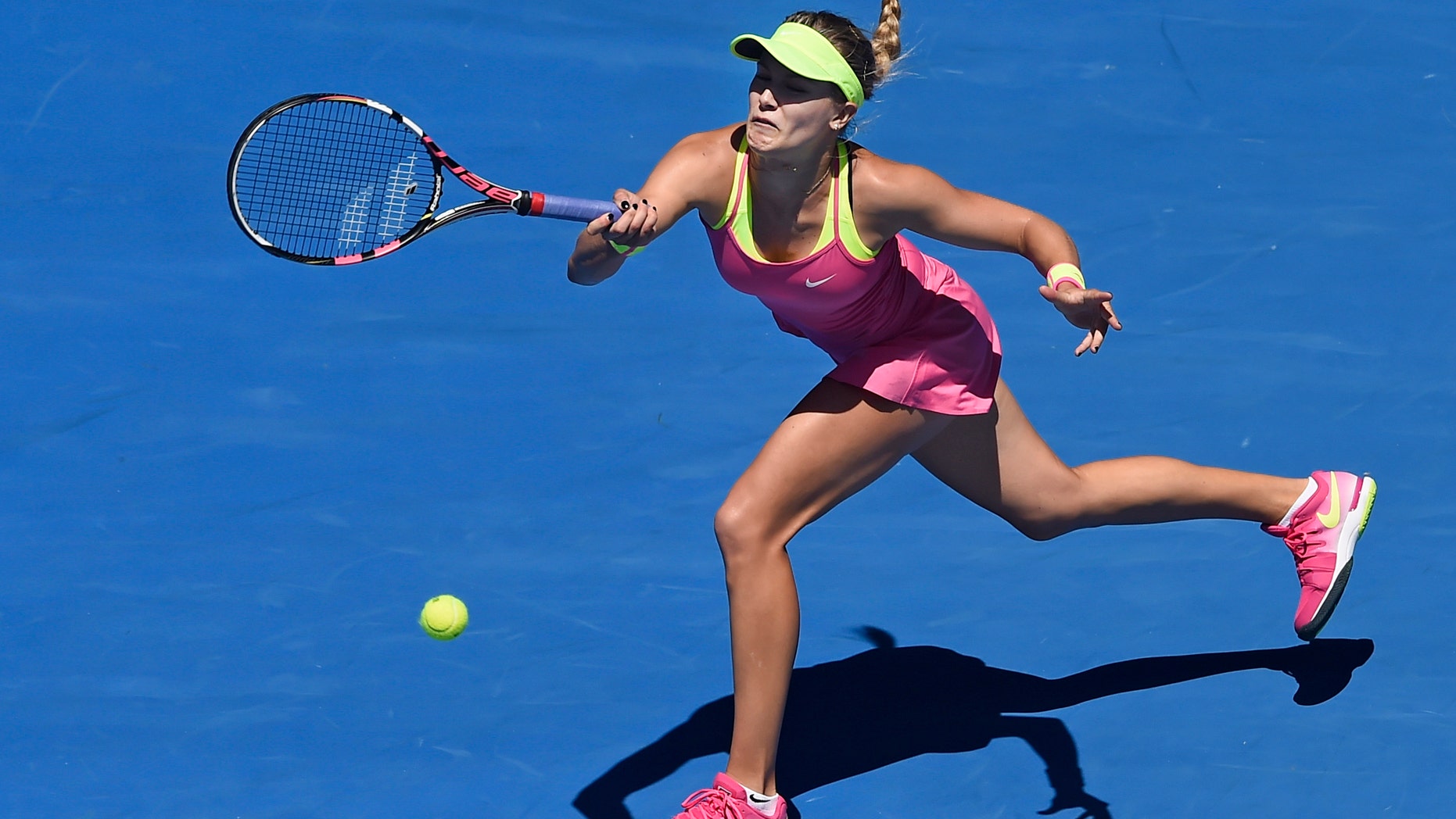 A sports interviewer who asked Canadian tennis player Eugenie Bouchard if she would "twirl" around for the crowd following her Australian Open match Wednesday is causing international backlash on the Internet.
Bouchard-- who's ranked 7th in the world and was a runnerup at Wimbledon-- had just won a second-round match of the Open down under Wednesday, when commentator Ian Cohen said "Give us a twirl?"
Bouchard, 20, appeared surprised. "A twirl?" she asked. Then she obliged, and buried her face in her hands, Sky News reported.
Later, at a press conference, she called the request "very unexpected."
"An old guy asking you to twirl. It was funny," said Bouchard.
Many tennis fans took to social media to bash Cohen for what they called sexist remarks. Some asked whether a male tennis star would ever be asked to spin around for the crowd after a winning match.
"We need more people to stand up against sexism. No one is asking @rogerfederer to twirl. Don't ask @geniebouchard!"  Twitter user @marshaboyd said.
American tennis champ Serena Williams defended Bouchard and questioned Cohen's motivation.
"I wouldn't ask Rafa or Roger to twirl," she said, referring to the game's biggest aces, Rafael Nadal and Roger Federer.
The day before, Cohen asked Williams to twirl, too, but she turned him down.
"I didn't really want to twirl because … I don't need all the extra attention," the number one-ranked female player said.
Bouchard beat French player Caroline Garcia 7-5, 6-0 to reach the fourth round at the Open Friday, Reuters reported.