Teammates vote Adrian Clayborn as Ed Block Courage Award winner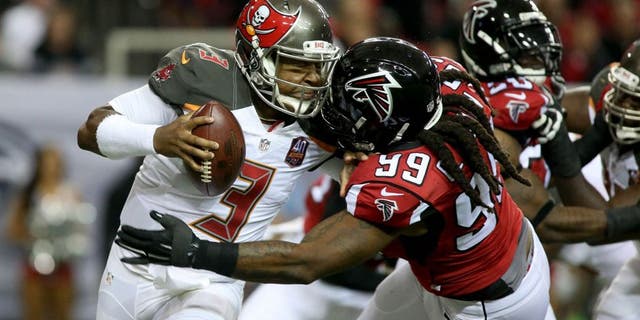 The players on the Atlanta Falcons have spoken, and they've decided which teammate is deserving of the Ed Block Courage Award.
The award, which is given to "a player who exemplifies commitments to sportsmanship and courage as well as to being a role model in the community," per Vaughn McClure of ESPN, is given to one player on each team.
This year, the Falcons voted for the award to go to defensive lineman Adrian Clayborn, according to McClure.
"It means a lot because the whole team voted on it, obviously," Clayborn said Thursday. "It just means that my peers saw my leadership. They saw what football means to me and what I've done in the community, just all of that."
It's impressive to see Clayborn earn the honor, and he spoke about the Play 60 events and shopping spree with families at Publix as some of his favorite events in the community. He's heading into the 2016 offseason as a free agent, so it'll be interesting to see if Dan Quinn and company choose to bring him back to the team.
Regardless, it's a high honor for Clayborn, and one that's definitely deserved. Congratulations to Clayborn, and credit to his teammates for selecting him as the winner of the award.
Jeff Smith writes about the NFL for FOX Sports. You can find him on Twitter @JSM8ith.