Taylor Lewan: Don't believe the Titans hype yet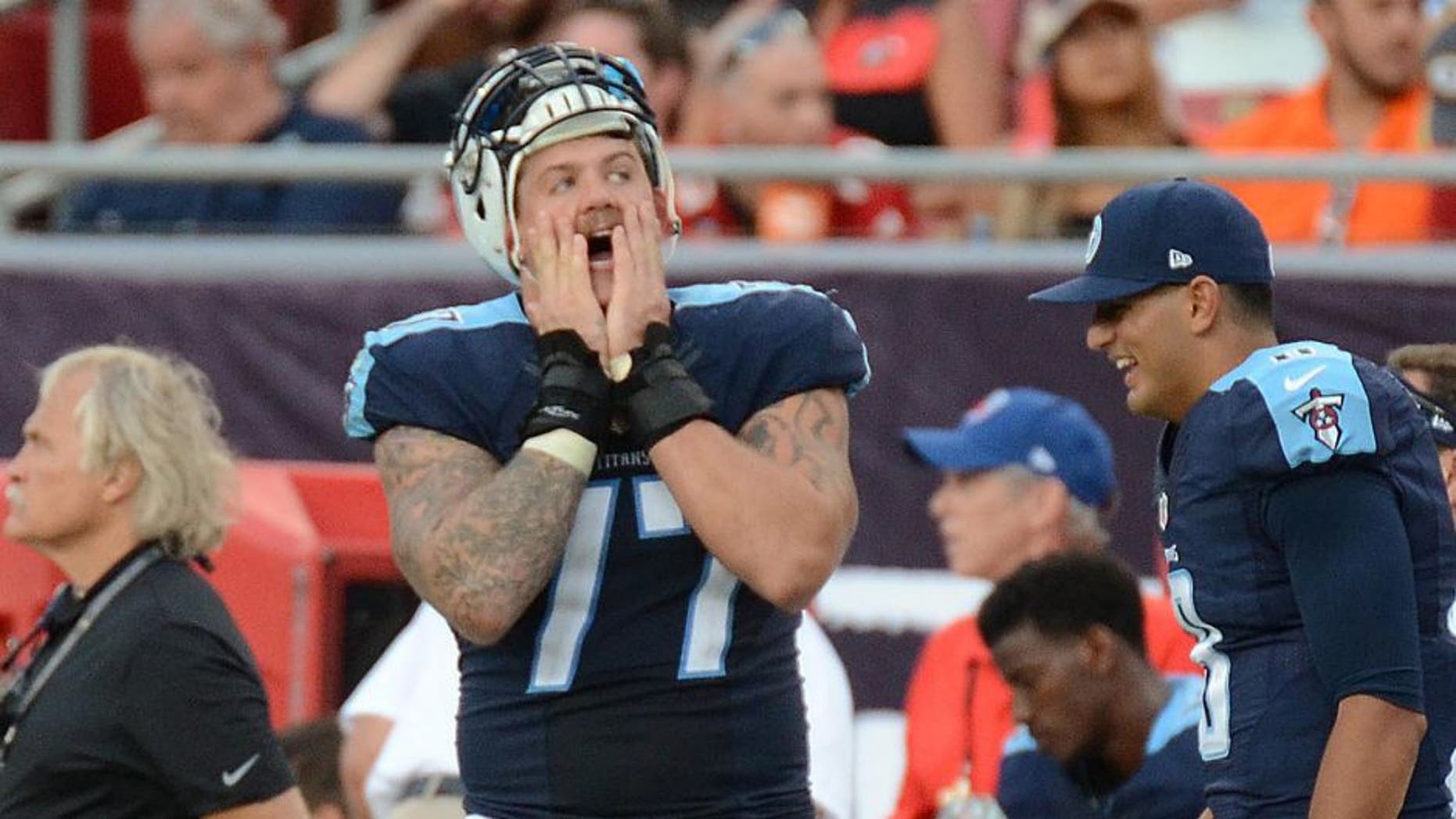 After a Week 1 blowout in which rookie quarterback Marcus Mariota threw four touchdown passes and posted a perfect passer rating, Tennessee Titans left tackle Taylor Lewan is aware people are talking about his team.
He would just prefer people keep last Sunday's 42-14 win over the Tampa Bay Buccaneers in perspective.
"Don't start that. Please, dear God, no buzz," Lewan said, per the Tennessean. "We're still the Tennessee Titans and people still think we're an Arena League team. Let us be and let us try to win games."
Lewan, the 11th overall pick in the 2014 draft, said he prefers the anonymity he's grown accustomed to with the Titans.
"The worst thing is (the media) all of a sudden showing our highlights," Lewan said. "Look at any NFL commercial and tell me how many times you see of the Tennessee Titans -- of us being the highlight. You know? People don't like us. That's fine. We'll keep our heads down and work."
The second-year player says he hopes the increased attention won't distract the team as it prepares for a Week 2 matchup on the road against the Cleveland Browns.
"I think just going off one win, people all of a sudden want to say the Titans are back," Lewan said. "Let us establish something. Let us work. Let us keep going. Let us focus on our jobs.
"This is Week 2 coming up and the season has literally just started. We have so much more to improve on, and if we continue to do that, then we can talk in a couple of weeks."
(h/t The Tennessean)