Tampa Bay's defensive struggles in 2015 can be explained by this stat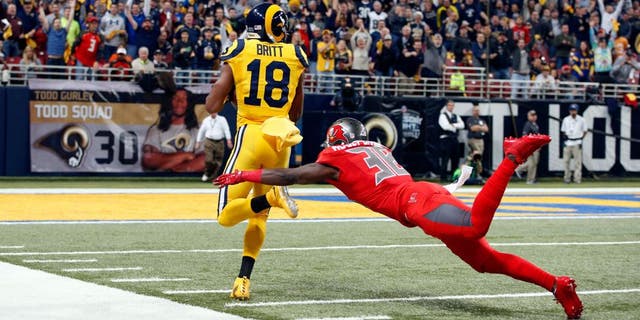 NEWYou can now listen to Fox News articles!
The Tampa Bay Buccaneers chose to part ways with Lovie Smith on Wednesday night. Whether it was due to the fact that the team won just eight games in two years, or due to something completely different, we may never actually know.
One thing we do know, is that the Buccaneers were one of the worst teams in history in one specific defensive category.
Via ESPN Stats & Info:
That's pretty amazing to think about, but it's not overly shocking. Tampa Bay seemed to rotate who they were using at cornerback pretty consistently, and it allowed quarterbacks to throw for 4,072 yards and 31 touchdowns against them in 2015.
This stat alone obviously wasn't the undoing of Smith's time in Tampa Bay, but it does show that the Buccaneers have some work to do this offseason on the defensive side of the ball.
Jeff Smith writes about the NFL for FOX Sports. You can find him on Twitter @JSM8ith.