Tampa Bay Rays at Los Angeles Angels game preview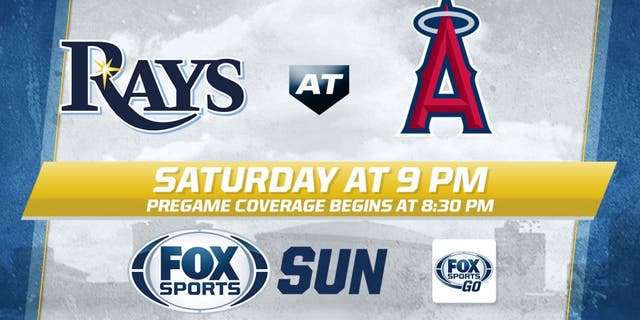 NEWYou can now listen to Fox News articles!
TV: FOX Sports Sun
TIME: Coverage begins at 8:30 p.m. ET
The Los Angeles Angels seemed to be back on track with a late-April sweep of the defending World Series champions. A miserable road trip and a rough start to a homestand have suggested otherwise.
The injury-plagued Angels hope Jered Weaver can solve his pitching issues and reverse their fortunes when the visiting Tampa Bay Rays go for a series win Saturday night.
The Rays (13-14) won for just the third time in seven games with Friday's series-opening 5-2 victory - their fourth in the last six games of this series.
Brad Miller went 4 for 5 with a solo homer, Corey Dickerson hit a three-run shot and Chris Archer shut out the Angels over six innings.
Meanwhile, the Angels (13-16) lost for the fifth time in seven games since sweeping Kansas City from April 25-27. After closing a 2-4 trip with a dozen hits in Wednesday's 7-3 win in Milwaukee, they opened a six-game homestand with six singles and two doubles.
Worse news earlier in the day was the likely loss of ace Garrett Richards for the season. Richards is expected to need surgery to repair a torn ligament in his right elbow, joining injured pitchers Andrew Heaney, C.J. Wilson and Tyler Skaggs.
"We have some time to process this and be relatively pragmatic," general manager Billy Eppler said, noting the difficulty of making major trades in May. "That causes you to test the depth you signed in the minor leagues, and to look at internal candidates."
Weaver (3-1, 5.40 ERA) is off to a miserable start, and his worst outing came in Monday's 8-5 loss at Milwaukee. The right-hander held the Brewers scoreless through four innings and then failed to retire eight of the next 11 batters he faced. He ended up allowing 11 hits and seven runs in five innings.
"Frustrating," Weaver told MLB's official website. "I hit a little speed bump, just couldn't slow down."
Just six days earlier, the 11-year veteran gave up seven extra base hits in a 9-4 win over the Royals. He allowed four runs in that contest, and his ERA has jumped from 3.12 to 5.40 over his last two starts.
Weaver has a 3.81 ERA in a dozen career starts against the Rays, tossing at least seven innings in half of them. Evan Longoria is 6 for 21 with three doubles and a home run against Weaver, while Logan Forsythe is 3 for 10 with a double in the matchup.
Jake Odorizzi (0-1, 3.12) has rebounded from his worst outing of the season by allowing just nine hits and two runs over 12 innings in his last two starts. The right-hander held Toronto to two hits and a solo homer in seven innings of Sunday's 5-1 loss.
Odorizzi tossed nine innings in his previous two starts combined, throwing 97 pitches in each - nine fewer than he finished with Sunday.
"When you have a game plan of quicker outs, it's easy to say, but to actually go and do it is actually a different story," Odorizzi told MLB's official website. "So you have to be around the zone and make quality pitches in the zone. I thought I did that for the most part (Sunday)."
Odorizzi has faced the Angels just twice in his career, and he lasted just three innings against them in August 2014. He was tagged for eight hits and five runs while walking three and striking out one.