Struggling Kyle Schwarber is now officially a platoon player for Cubs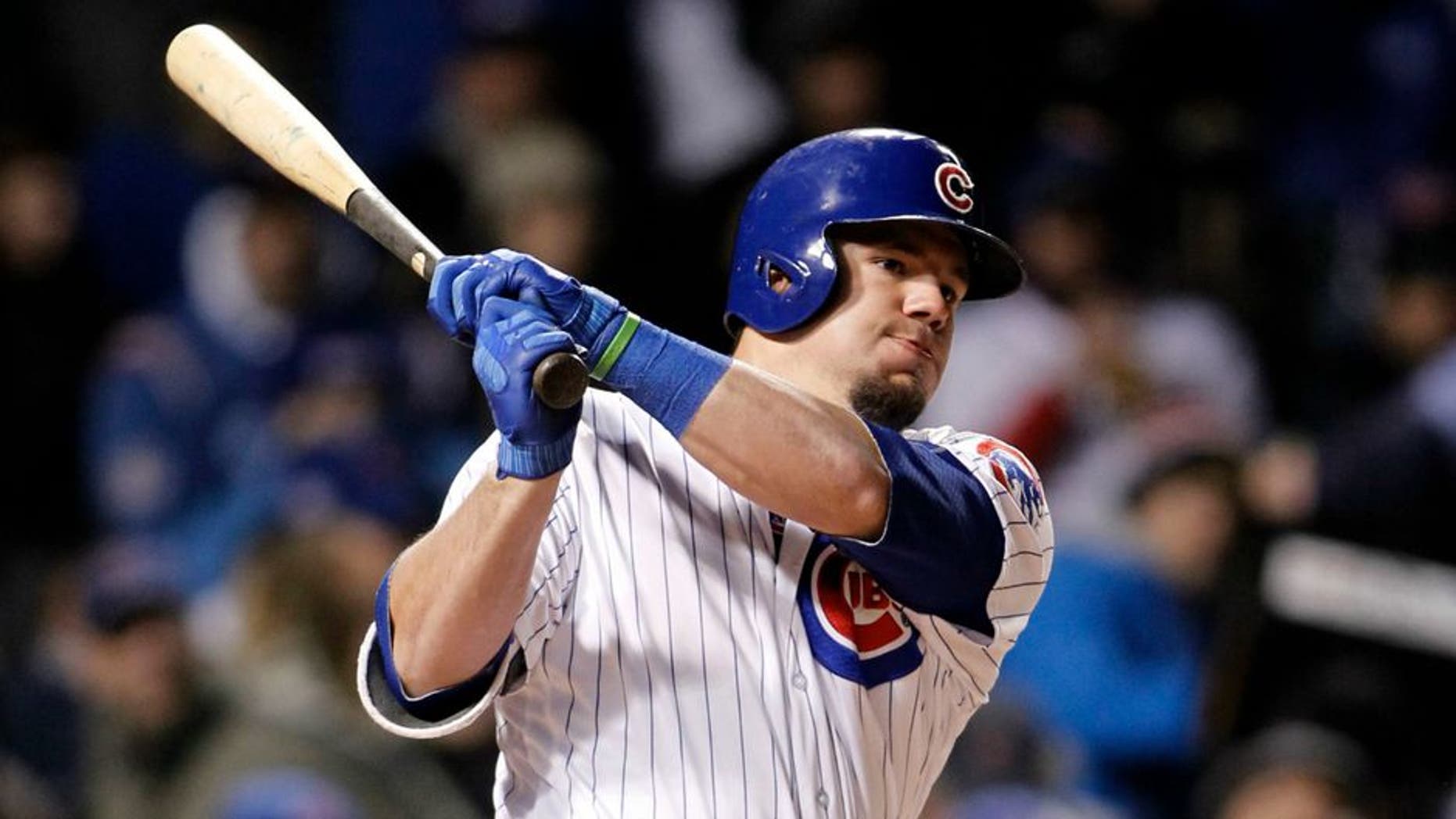 The Cubs finally are ready to address Kyle Schwarbers season-long struggles.
The leadoff man is slashing just .181/.299/.356 with 55 strikeouts in 187 plate appearances this season, though he has seven homers and 19 RBI. And with a left-hander on the mound for the Dodgers on Friday night, Schwarber was on the Cubs bench for the 4-0 loss.
According to manager Joe Maddon, that is going to be the case going forward for the left-handed-hitting Schwarber, who is batting just .147/.310/.265 vs. southpaws. Heres Maddon, via the Chicago Tribune:
"I can't avoid it. I'm saying I'm going to do that until I feel good about him because I don't want to lay too many at-bats on him in a negative situation.
If he's not swinging the bat well against righties, it's a bad assumption he's going to do well against lefties. I'm just putting him in a deeper hole by throwing him out there just based on really bad logic.
"I'm just trying to pick his spots right now to get him going. Once he goes, he'll play against anybody."
Schwarber was a rookie sensation in 2015 before suffering what was believed to be a season-ending knee injury early last season. He returned for the World Series, hitting .412/.500/.471 with a double and two RBI but hasnt been able to find that form yet this season. Until he does, hell be a part-time player.