Still bothered by wrist injury, Nadal focusing on one game at a time at U.S. Open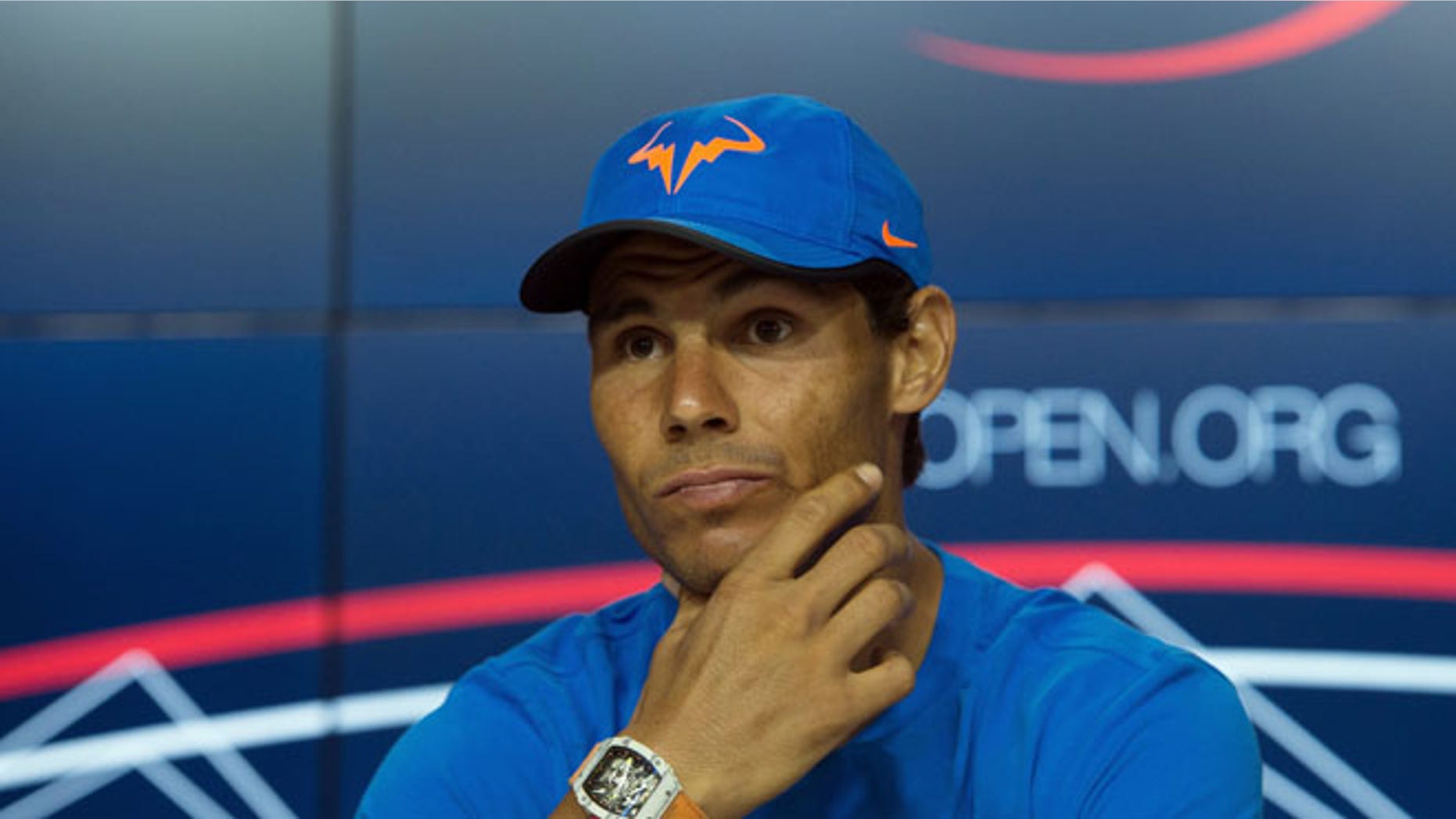 New York – Rafael Nadal has not played in a Grand Slam tournament since he withdrew from Roland Garros on May 27 due to an injury in his left wrist. Overall this year, he has participated in just three tournaments.
The Olympics in Rio saw his return to the court a few weeks ago, when he took home the gold medal alongside doubles partner Marc Lopez.
Now in New York for the U.S. Open, he hopes that momentum will carry through as he challenges for his 15th career Grand Slam title on Monday.
"I enjoyed the Olympics a lot," the 30-year-old Nadal told reporters on Friday. "I was two and a half months outside of the competition, and not only outside of the competition, outside practice courts. I couldn't practice."
He added: "I have been playing at a very high level so that helped me play well in the Olympics and I hope it's going to help me to play well here."
However, Nadal admits that his wrist is not 100 percent better.
"I am a little bit better," he said. "The wrist still bothers me a little bit. It's true that the wrist bothers me a little bit less every day… But I am practicing well and I am competing well I think."
The two-time U.S. Open champion is not the only one of the "big four" - Nadal, Novak Djokovic, Andy Murray, Roger Federer – who is injured.
Federer, 35, is missing the Flushing Meadows tournament for the first time since 1999 after pulling out of the rest of the 2016 season due to a lingering knee injury.
Djokovic was forced out of Cincinnati last week after a bad wrist injury he sustained in Rio.
Murray, 29, seems to be the only one not injured, but is recovering from a gold medal run in Brazil.
"The big four are getting older," Nadal said. "It's normal that there are new generations that try to be in that position."
Nadal, ranked 4th in the tournament, will debut in his 12th U.S. Open playing against Uzbekistan's Denis Istomin.