Stephen Curry and Barack Obama star in hilarious White House video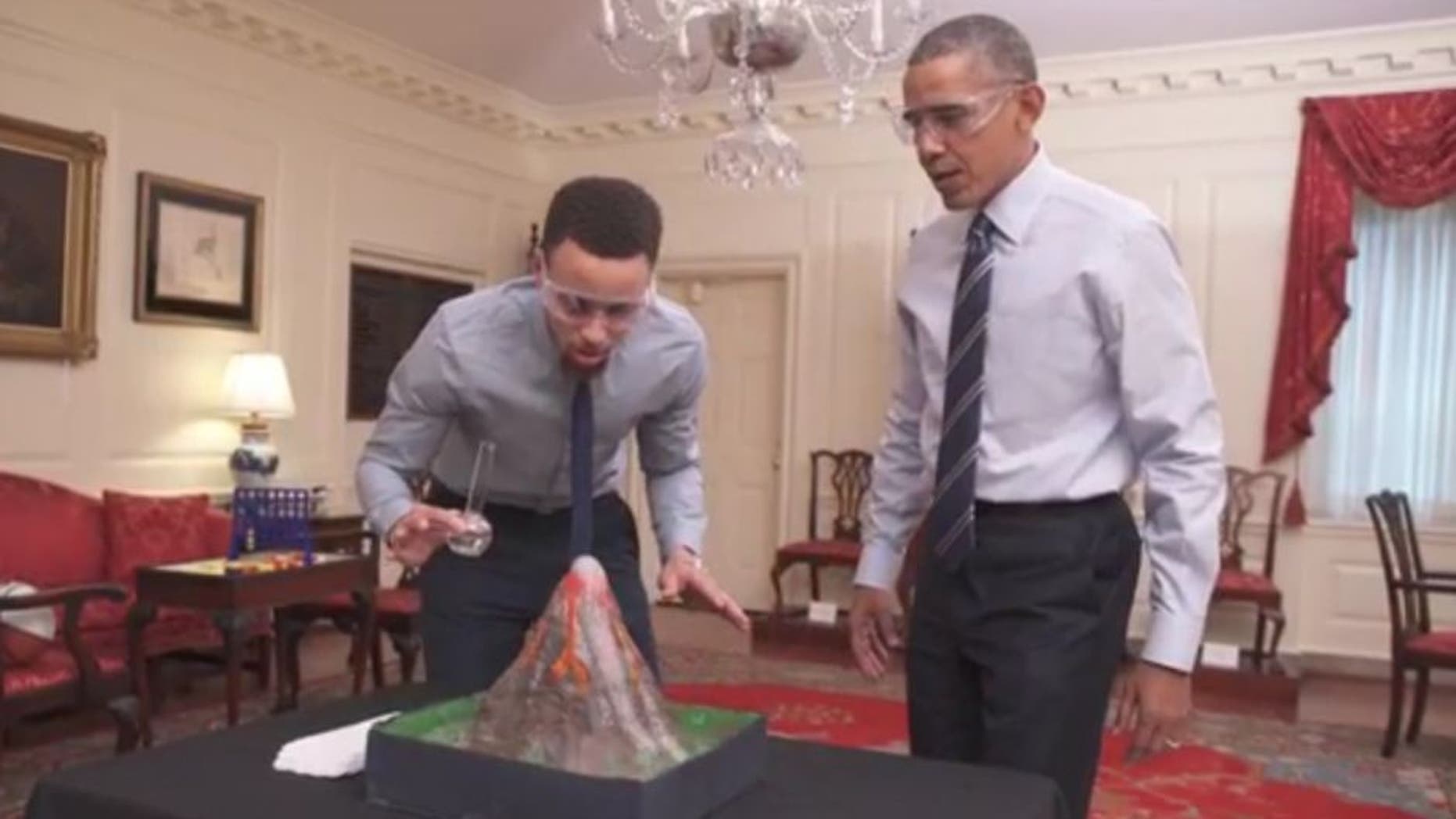 The Golden State Warriors may have had more fun at the White House in February than any championship team that has ever visited before. Stephen Curry and his wife Ayesha hung out with First Lady Michelle Obama and made dubsmash videos that the White House released earlier this month, and it turns out Curry also spent some time with President Barack Obama perfecting his resume and playing Connect Four.
Obama mentors the reigning NBA MVP in a video to promote My Brother's Keeper, an initiative Obama launched in 2014.