Steph Curry nails ridiculous three-pointer to cap Warriors' 50-point quarter vs. Clippers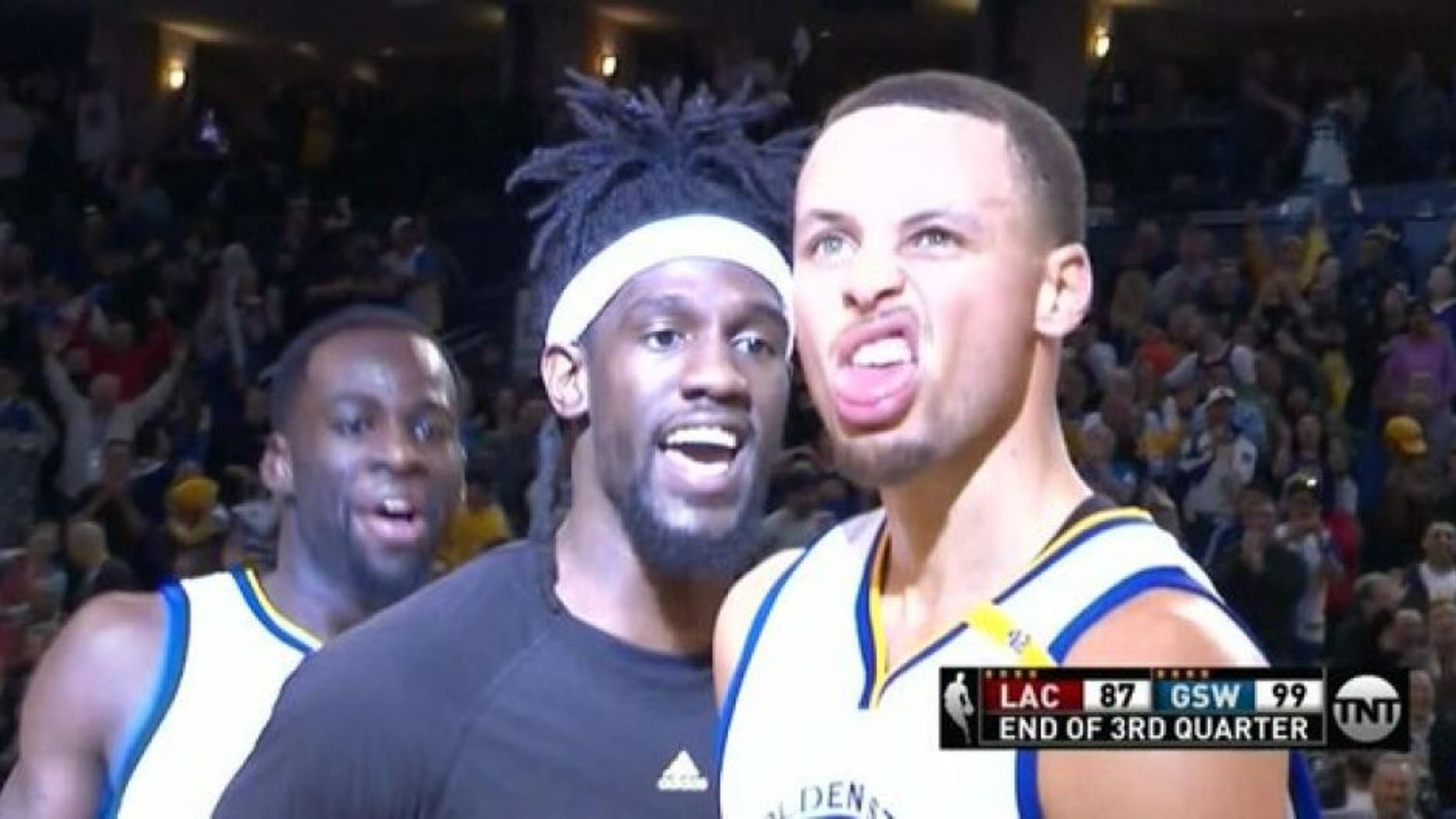 During the third quarter of Thursday night's game vs. the Los Angeles Clippers, the Golden State Warriors went absolutely bonkers scoring 50 ... no, that's not a typo ... FIFTY points during the 12-minute period.
The avalanche of points was initiated by Steph Curry, who spent the entire quarter making ludicrous shot...
...after ludicrous shot:
And he made an absolute mockery out of the Clippers defense:
Steph had some thoughts as the final buzzer of the quarter sounded:
Per the Warriors PR team, Golden State's 50-point third quarter is the NBA's first since the Lakers scored 51 vs. the New York Knicks on March 25, 2014.
Congratulations to Steph Curry, the Warriors, and even the New York Knicks, who got another team -- albeit for one night -- to join them in the sewer.