Steelers' Roethlisberger back at practice after sick day: 'We have to focus'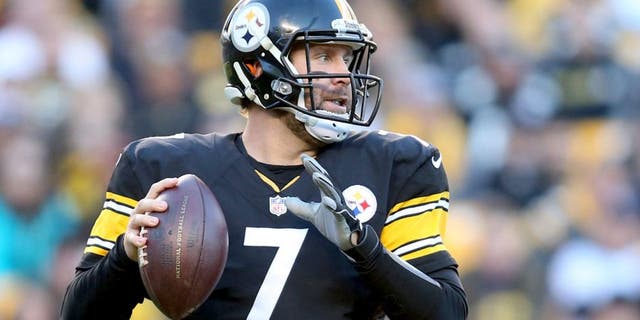 Pittsburgh Steelers quarterback Ben Roethlisberger returned to practice Thursday after missing the previous day's session with an illness.
Roethlisberger told Mark Kaboly of the Pittsburgh Tribune-Review that he felt "OK" on Thursday, adding that some sort of bug has been going around the team. James Harrison and Martavis Bryant also missed Wednesday's practice with illness.
The trio is expected to be ready for Sunday's regular season finale in Cleveland. Because of last week's upset loss in Baltimore, Pittsburgh needs a win and the Jets need to lose in order for the Steelers to advance to the postseason. Roethlisberger refused to dwell on his team's shortcomings against the Ravens, setting his sights instead on beating the Browns.
"We have to focus on what we have to do," Roethlisberger said via Steelers.com. "That is the most important game of the season for us. We have to take care of our business first. ... We just have to do everything we can to get ourselves in."
The Browns will start Austin Davis at quarterback after Johnny Manziel was declared out Thursday with a concussion.